Homeschool is the Best Preparation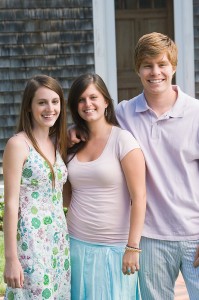 Homeschooling high school is the best preparation for both life and school. Homeschooling provides the best academic preparation—it's no secret that homeschoolers have higher academic achievement, no matter the level of education of the parent. They have better test scores, regardless of the gender and race of the child and regardless of their financial situations. No matter your income, as a homeschool parent you will produce a better-educated child. That does not necessarily mean that your child is always going to be in the 87th percentile, (which is where homeschoolers' average is). It means that by pursuing your children's best interests, you will ensure that they're better educated than they would be in public school.
Homeschooling also provides the best learning environment; it is safe and secure. You don't have to worry about the physical safety of your children, the socialization drawbacks, or the negative feedback they might get in public school.  Instead, your child will be a stronger individual, able to learn more effectively because they're not distracted by these other things.

Homeschooling is NOT the same as doing schoolwork at home.  There is LOTS of freedom!  My Gold Care Club will give you all the help you need to succeed!