Homeschool High School Video Tips & More on Our Fan Page!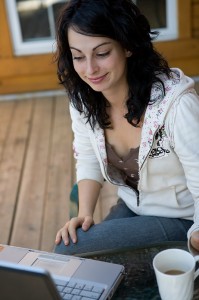 Technology in today's world allows us to connect in ways that we couldn't imagine when we were growing up! Now we have cell phones, video conferencing, webinars, and social media! One way that I use the wonderful technology available to us is through my Video Tip of the Week. Each Wednesday a new tip is posted exclusively for fans of The HomeScholar Facebook page. They are quick, bite-size answers to your questions and concerns. So, grab a cup of your favorite beverage and settle in for a video tip next Wednesday. I'll bring the Starbucks!
Here's just a sample of some of the tips and hints that I share each week:
Home High School Foreign Language Help
Homeschool High School: Planning High School Courses
Have you joined us on
Facebook
yet?

Our monthly newsletter comes out on the first of every month. We'll have some special surprises for July  that you won't want to miss!  Sign up for your free monthly newsletter here.