When homeschooling high school, should you give semester grades or yearly grades?
I so enjoy reading your blog and have learned so much.  I have researched the archives but am not finding an answer to a question.  I was planning on just recording a final grade for each subject.  However, in reading some material from Jay Wile he suggests recording a grade per semester.  That really doesn't work as well for us as our schooling is lighter in the fall semester than the winter.  That binds us to a typical public school semester.  Do you have any words of wisdom regarding this?
Thank you,
~ Barbara in Arkansas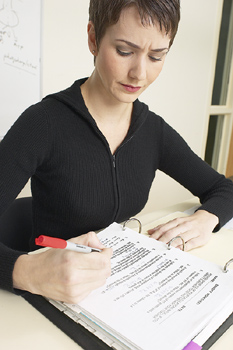 Hi Barbara,
My words of wisdom;  do what seems right for you. :-)
I did it exactly the way you suggested, and gave one grade for the whole year.  Here is a sample of my transcript, so you can see what it looks like.  Just click on "
view transcript by subject or by year
" and you'll see it.
The final grade on the transcript was the sum of all the different ways I evaluated in the year; tests, quizzes, and lab work.  But there was only one grade on the transcript, just at the end of the year.
In all my work with clients and colleges, I've only heard of ONE college that requested semester grades - but I think they ended up being flexible after all.
In my
homeschool transcript solution
, it comes with 10 transcript templates.  I think perhaps three of them come with semester grades.  Not everyone gives semester grades, and it's not necessary.  I agree with you, it does seem a little bit like Jay Wile is thinking like the "system" a little bit too much on this one.
Do it the way that works for you.
I hope that helps!

The HomeScholar Gold Care Club will give you the comprehensive help you need to
homeschool high school
.