How much prep time is required to homeschool?  It varies widely, and it varies with the curriculum you use.  Some things are more teacher-intensive, some things require more planning.  No two homeschools will look alike.
How much time did you spend preparing to teach your sons' classes in 8th-9th grade?  I noticed a few comments about Latin prep on your blog. ~ Lee Ann in Florida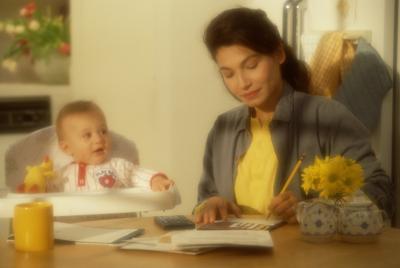 Dear Lee Ann,
When I used Sonlight Curriculum I had almost NO preparation other than Latin, because it was all done for me.  I did read ahead the books that I assigned them, but I did that during our summer camping trips, so it was fun.  I didn't read ahead the books I planned to read aloud.
During the summer I would make an assignment sheet that I could use for all the different pieces of curriculum that I used.  On that one piece of paper I would have Sonlight, foreign language, math, and electives, etc.  I would fill in those assignment sheets before the school year, so that  I could just hand the kids one piece of paper with everything on it.  It worked for us!
I did study ahead with Latin Road to English Grammar.  The first year it took me about 2 hours on the weekend.  The second year it took me about 3-4 hours on the weekend, and by the third year I gave up and let the kids do it on their own!
I didn't do much in the way of preparing to teach each day.  I just sat down with them and went over the lessons that were already planned for me.
At a certain point we had read all the Sonlight books from all the levels, and I had to create my own history and literature blend.  That did take a lot of planning, but I did it over the summer.

Do you have a homeschooling high school question?  Send me an
email
!