"Hi Lee.  I heard you speak at the Midwest Homeschool Convention.  I really appreciated all your information.  I need to ask you a question.  Can I count a computer graphics class or video editing class for fine arts credit on the homeschool transcript?"
~ Trina on Facebook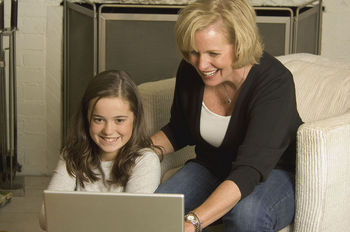 Sure, Trina!  You can use those classes for fine arts on your homeschool transcript.  Some parents use classes like that for a technology credit, and others will use it as a way to get art into a techie kid. Either way is just fine. Remember when we were in high school and we could take photography for art? It's the same sort of thing, only now we have computers.
The fine arts include music, art, theater, and dance.  Graphics are an art, and  video is like theater.  You can get an art degree in "Graphic Arts", so I suppose that might be my "go-to" title for that course.  For more class titles, look at a community college or university catalog, and see how they name their classes.
Technology credits are sometimes used as electives, and other times they are put into the science category.  It depends on which way will make your child look the best to the college of their choice.

Click here to read more about why teaching your high schooler is highly overrated.