Cindy asked, "Is there a particular Latin American Spanish curriculum that you recommend above others?  My children are 16,14,13 and 8.  We've been homeschooling for 10 years and I used to have a hard time learning a foreign language in school myself."
Dear Cindy,
Thank you for your question about Foreign Languages and Latin American Spanish!  The most common homeschool curriculum choices are Rosetta Stone, Power-Glide, and Aurolog.  You have a great opportunity with 4 students to have some quality practice!  It's important to work on foreign language for 15 minutes a day, so that the brain starts to "think" in Spanish.  If you miss a few days on a regular basis, then the brain needs to "reboot" and start over at a lower level.  You know how math books have a long review at the beginning of each year?  That's the same concept - when you don't use it regularly, you lose it.  So really, the curriculum isn't as important as the consistency.
We were very successful with Power-Glide French, but it probably depends on the learning style of your kids.  Try to compare the programs side by side.  Here are some links for you to compare high school Spanish:
Power Glide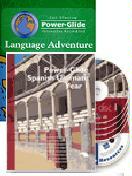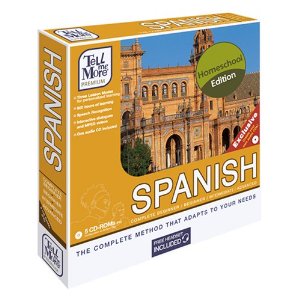 Rosetta Stone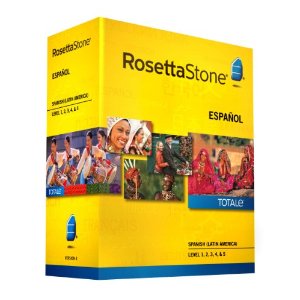 There are lots of other choices as well.  These are just the three that I hear the most about.
You can do it, Cindy!  My children learned Latin, even though I don't know Latin, and they learned French, even though I only had one year of French in Junior High School.  It's all about consistency, and regular practice.  It's NOT about learning it perfectly, or knowing it ahead of time!  The great thing about Spanish is that you can practice with people every day.

It is only

8

days until the Heart of the Matter Virtual Conference. Enter to win a free conference ticket!  Add a comment to one of my blog posts, or get a friend to sign up for my free monthly e-newsletter and you'll have a chance to win!  One winner will be chosen.  I hope it's you!