Hands-On Government Studies
There are so many wonderful opportunities that it's impossible to hear about them all, and even MORE impossible to actually participate in all of them! But if you have a teenager interested in politics, particularly the judicial system, the National Association of Youth Courts may be a good fit for your family.  Here is the national website:
http://www.youthcourt.net/
My member Karen wrote to share about the experience her children have  had, and it sounded like a LOT of fun!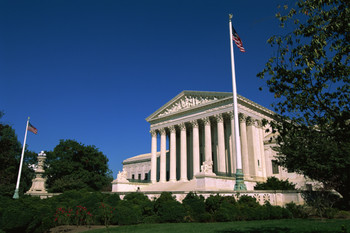 Congratulations to our boys after volunteering for weeks as jurors, they are officially attorney's in training for the Hernando county youth court. In Hernando County when a youth offender commits a crime they are arrested and taken to the county jail. They will go before a judge who decides if they will be sent to youth court or continue with juvenile court.  Youth court is only for first offenders. The offender must appear before a jury of their peers and may be appointed an attorney. There is also a prosecuting attorney. Kids from ages 10 to 17 make up the jury, attorneys, bailiff and court clerk. The judge is an adult and the coordinator for the family is also an adult.

The offender comes to youth court admitting guilt and it is the jury's decision what punishments to give the offender. They are giving guidelines in which to do so. If the offender does not follow the punishments set by the jury then they are sent back to juvenile court. Youth court is their one and only chance to not have a record.

Youth court is not a mock court. It is very real. The boys have served on the jury the past few weeks and have shadowed the bailiff and court clerks. Next Monday they officially begin their law school in which they must take the youth bar exam at the end and they must do a presentation to show that they can defend or prosecute an offender. The boys are very excited and were excellent jurors. Christopher ended up being the jury foreman on several occasions. There are at least three courtrooms running with three cases taking place every Monday night.

Just wanted to let you know about this exciting opportunity the boys are participating. in.

Hugs
Karen
Check this out if your children are interested in Law or Politics.  It would
have been a great fit for one of my son's.

Join me on LinkedIn!