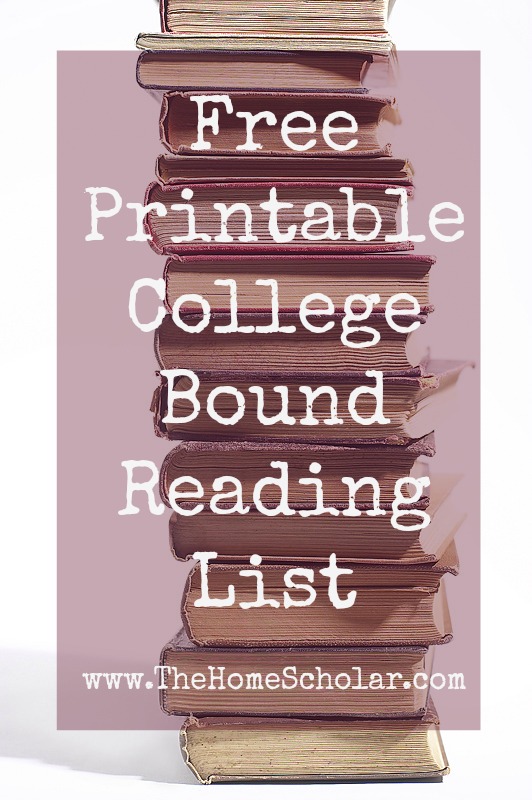 Are you looking for a great list of books for your child to read? Grab this free printable
College Bound Reading List
.
This list includes books that are often listed on reading lists for the college bound. Print and put the list in your pocket for your frequent library trips. Save this list on your computer desktop and use it for online purchases. Look at these books for online readers, as well. Many classics are very inexpensive to get for e-readers.
It's not possible (or even desirable!) for any student to read all the books on every college-bound reading list, and not every book will be appropriate for every child. However, reading from a broad cross-section of both American and World literature will help prepare your students to understand a variety of different cultures and times. By choosing books from a variety of genres, you will strengthen their knowledge and understanding of great literature. We hope you enjoy this selection!
All families are different, and therefore all families must decide their own standards for the books their children read. Some of these books are listed on almost every reading list, but that doesn't mean they are perfect for you. This reading list is drawn from a broad cross section of college-bound reading lists. However, parents assume all responsibility for their children's education. If you are not familiar with something on this list, please review the book first.
Be sure to include some popular literature as well. A variety of colleges have said that homeschool applicants may have an over-emphasis on classic literature, and that reading lists should include popular literature. Some colleges have mentioned that inclusion of current literature shows "socialization." You may want to include some popular fiction in your student's reading list. Just remember, many of the newer books have some pretty raunchy language. Preview those books as well, if you can.