Listen to what I read today in the Bible, "Let us not become weary in doing good, for at the proper time we will reap a harvest if we do not give up." (Galations 6:8-9.)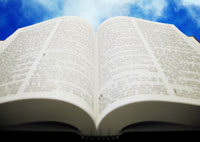 Or, in a words of A.A. Milne: "Be brave, Little Piglet!" (Winnie the Pooh.)
Don't give up! Don't quit homeschooling because of fear. You don't have to second guess yourself. Just stand firm, and don't panic. It's working, and you're doing a good job. This is a time of year when many parents experience a moment of normal homeschooling-high-school-panic.
It will pass. Do not give up!
"Homeschooling without fear."  Is that difficult to imagine?  My goal is to remove the fear of homeschooling high school!  I hate to see parents taking action based on fear.  If I can convince you not to be afraid, then you can make decisions based on facts and faith - NOT fear.  You can make the right decisions for your family and your children, and do it with confidence.
Don't be afraid!  Arm yourself with knowledge.   You can do it!  Thousands have gone ahead of you to pave the way. I have done it myself.  It's possible to homeschool all the way through high school, with wonderful results.

We will have a webinar this morning on "Credits and Grades and Transcripts" at 9:00 AM (Pacific).  Here is the
Registration
!  You don't want to miss it!