Computer Graphics and Video Editing Class
There is NO LIMIT to the wonderful array of homeschool classes you can  teach!
Hi Lee. I heard you speak at the Midwest Homeschool  Convention. I really appreciated all your information. I need to  ask you a question. Can I count a computer graphics class or  video editing class for fine arts credit on the transcript?
~Trina on Facebook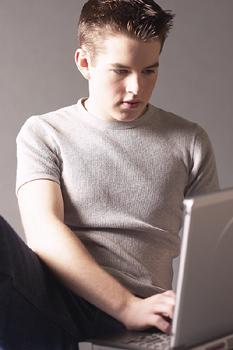 Sure, Trina! Some parents use classes like that for a technology credit, and  others will use it as a way to get art into a techie kid. Either way is just fine.  Remember when we were in high school and we could take photography for  art? It's the same sort of thing, only now we have computers.
Thanks Lee. I sure appreciate your willingness to help guide  those of us who are taking this journey for the first time. You are a blessing! Thanks for the free mini-course. I look forward to digging more into your website and  blogs for help.  I have a 10th grader and 2 more younger than that and I fully intend to homeschool them all the way through high school.  Thank you so much for sharing all you've learned with those of us who haven't learned yet so that we too can be successful!
~Trina on Facebook
If you would like to receive my free mini-course, please
grab the class here
.
It's called "The 5 Biggest Mistakes Parents Make When Homeschooling High School" - NOT because I think you're making mistakes, but because that's what people google for help about.  It's a small, bite-sized class that is perfect for beginners.  One little lesson every few days over a two week period.   Nothing scary or intense - and you'll feel better when you're done!

If you are curious about providing a great homeschool education for your gifted child, check out my audio training, "Gifted Education at Home."