In a school setting, children are often given an accommodation for their learning challenges.  In the adult world, people learn to compensate for their weaknesses all the time.  If you have a child that struggles with writing, you can help them learn to compensate as well.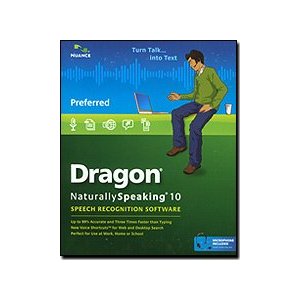 Dragon Naturally Speaking
is speech-recognition software.  In a nutshell, you  speak into a microphone and the Dragon Naturally Speaking program will type it for you.  It says "users the power to create documents, reports and emails three times faster than most people type - with up to 99%  accuracy. It includes a free headset microphone with noise canceling technology."
See Dragon Naturally Speaking
here
.
My husband has tried the software, and had a lot of fun with it.  It was too difficult for my elderly parents to use, so it didn't work for us, but for a  computer-savvy teen it should be a breeze.  You have to "train" the computer to listen to your voice, and that takes a while to do.  Once the computer types what you have to say, there may be some editing involved, but it will be MUCH less work that having a teenager write an entire paper.  This program is being advertised heavily right now and a solution for improving grades in the public school.  Although I don't think it is "the" answer, I do think it can really help improve academic performance in non-English areas.
Of course you want to continue your work teaching them to write to their very best.  You want them to have the skills necessary to write anything necessary when they don't have any software available to them.  At the same time, using the Dragon Naturally Speaking may make their OTHER learning more enjoyable.  They can use it to compose reports or assignments in all of their subject quickly.  That way they can succeed in history, economics, science, and other subjects, without being penalized for their weaknesses in the area of English.  That can improve their love of learning, and lead to a better educated child in the long run.

If you are curious about providing a great homeschool education for your gifted child, check out my audio training, "Gifted Education at Home."