My client Ann just heard that her son was admitted to his first choice college, accepted into the honors program, and awarded a $14,000. It's so exciting to see her having such great success while it's only mid-October!
The first awards you hear about are often just the beginning, and I'm sure the family has more aid coming.  Need based money and more specific scholarships come later, but this is a great, great start!
I know that this is very exciting for Ann and her family, but this didn't occur randomly.  It took hard work, dedication, and planning ahead.  Ann watched
"Finding a College"
and "
Getting the Big Scholarships
" during her son's junior year.  She purchased my
Total Transcript Solution
, and we have been working together on her
course descriptions
since the summer as part of her Gold Care Club membership.   She was able to convince her son to study for SAT and write college admission essays in September.  Good job, Ann!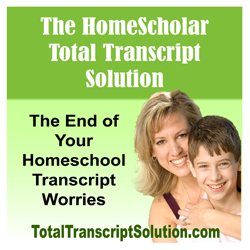 Seniors, have you applied for college yet?  Money may be first-come-first-served, especially in this economy.  When it comes to college applications, applying early can give you a huge advantage.  Please apply for college now.
If your student isn't a senior yet, then know that careful planning during Junior year can set you up for success.  Please read my article called "
The 9 Keys to a Successful Junior Year
" so that you will understand what needs to be accomplished as a Junior.
Wonderful college acceptances and great scholarships are possible with dedication and hard work.  The more you prepare, the "luckier" you'll be!

I've recently been connecting with friends on LinkedIn.  I invite you to send me an invitation if you want to connect with my business.