It's difficult to know exactly what records to keep and exactly how to keep them.  Colleges may want to see samples of work, so always be prepared.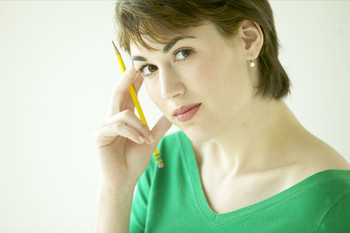 I have been wondering something as I am attempting to collect samples for the end of the year.  Did you ensure that your samples you kept for transcripts were marked?  As in edits, grades, etc?  I have a habit of marking on work but wonder if I should keep clean copies of everything? Did you send in the original?  Also, in your "binder" world, did you keep most everything they produced?  If not, how did you find the courage to pitch anything?  Guess I'm a tubby at  heart...
~Rebecca
As far as samples, I think colleges prefer having something that looks like it has been graded;  a math test, an English paper with some markings on it.  Just remember you can choose to save the BEST math test and the BEST English paper.  I didn't keep everything, but I did try to have something for every class, plus I tried to keep all the BIG things.  I kept final drafts of papers, but not every worksheet.  I kept the final math tests, but not the daily work.  If you are nervous about keeping things, think about how many colleges you might apply to.  Keep as many things as there are colleges you apply to - and more than that may be more than you need.  But you do want to keep enough to write a course description, even if you NEVER give it all to colleges.
I send the colleges one writing sample along with the course descriptions. That writing sample was not the original, it was just printed from the computer, and included after the the course descriptions.   If a college asked me for a sample from a class, then I would send them an original.  One college asked for a lab write-up, another asked for an English paper, and a third asked for a math paper in student handwriting.  It wasn't difficult, but I was certainly glad that I kept a sample from every course!

I have a new homeschool high school Twitter site.  Get all the homeschool posts of parents homeschooling high school by joining my Twibe.