Classroom Teachers Are People Too
What do you really need in order to be a "great" homeschool?  What will happen if you don't get to Socratic dialog?  What if you mess up teaching state history, like I did?  Can you really provide quality college preparation without a public school guidance counselor?   Your homeschool CAN be a great homeschool - even without any of those things!  Focus on the LOVE of learning, you you will be successful.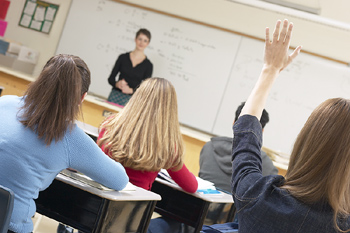 Hi Lee,

You're newsletter introductory paragraph reminds me of my relative's recent experience. She's a public school teacher in California; due to a recent move she's been working as a long-term substitute. When the regular teacher returned from maternity leave, my sister stayed on for a few days to help with the transition. She was dismayed to watch the teacher make mistakes about which hands are which on an analog clock and which side is which of the "greater than/less than sign."

Homeschooling parents should remember that classroom teachers are people too and make plenty of mistakes. The Progressive movement in education has sold our society the lie that if someone has a government certificate, they have somehow "progressed" beyond the rest of us. It just isn't so.

Very cordially,

~ A homeschool dad
Of course homeschoolers aren't perfect.  We all make mistakes sometimes. But don't feel too bad - ALL teachers mess up sometimes, even in a public school.  Take a deep breath, dust yourself off, and keep trying.  "Classroom teachers are people too" - and that means they are no more perfect than we are!

Join me on LinkedIn!