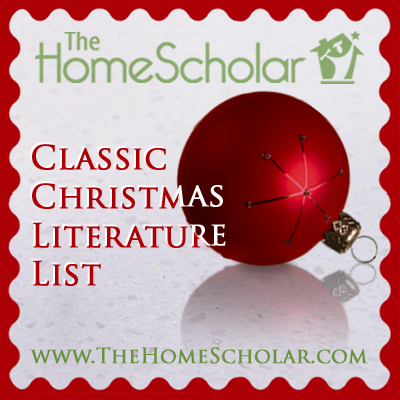 Christmastime is the perfect season for great literature.  Even during this frantic time, you can enjoy quality academics that don't add to the craziness. During your busy season as a parent, pick a book or two for your family from my Christmas reading list. Encourage your teen to spend time relaxing with a book or audio book enjoying independent reading. Create special memories while reading aloud together. Make use of your car trips by listening to audio books with your teens. If you celebrate advent, incorporate readings into your daily or weekly advent celebrations.
I have my favorites that I used in my own homeschool. Every year we read selections from
Norman Rockwell's Christmas Book
.  Each December I chose classic Christmas literature for our high school reading list, including
O. Henry's The Gift of the Magi
,
Charles Dickens' A Christmas Carol
, and
Louisa May Alcott's Little Women
.  These are inexpensive books to include in your homeschool that add a fun holiday flair to your regular studies.
The options for Christmas literature can seem daunting at times. There are so many! I've compiled a handy Christmas reading list just for you! This list includes literature, compilations, music, and art suggestions. I am sure you will be able to find the perfect book for everyone to enjoy during your Christmas School season. I hope you will be able to find new books to read, as well as some familiar favorites.
I just want to leave you with a word of caution. All families are different, and therefore all families must decide their own standards for the books their children read. Some of these books are listed on almost every college bound reading list, but that doesn't mean they are perfect for you. Some children aren't ready for an Agatha Christie murder mystery, and some families loathe the Santa Claus tradition, so use your best judgment. Parents assume all responsibility for their children's education. If you are not familiar with something on this list, please review the book first.
Christmas Reading List

Merry Christmas and happy reading!