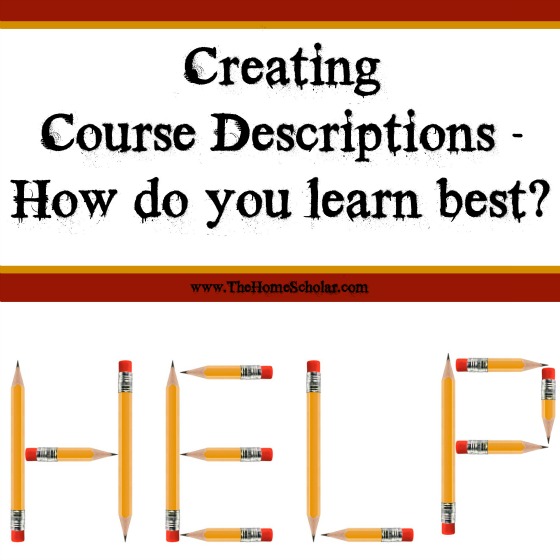 How to Write Course Descriptions - How do you learn best?
I've explained in a earlier blog post the
3 Ingredients of a Great Course Description
: a paragraph about what you did, a list of what you used, and a description of how you graded. Within those suggestions, you have a LOT of latitude!
You can have a very SHORT description about your grades, and say only "1/3 tests, 1/3 lab, 1/3 daily work." Or you can be very detailed in your grading description, and provide a chart with the scores on all 23 chapter tests and all 48 biology labs. That part is up to you.
I suggest this brief little format, just to help you keep things in order.
Course Description
Subject Area (Math): Class Title (Algebra)
(Descriptive paragraph)
In this class the student will....