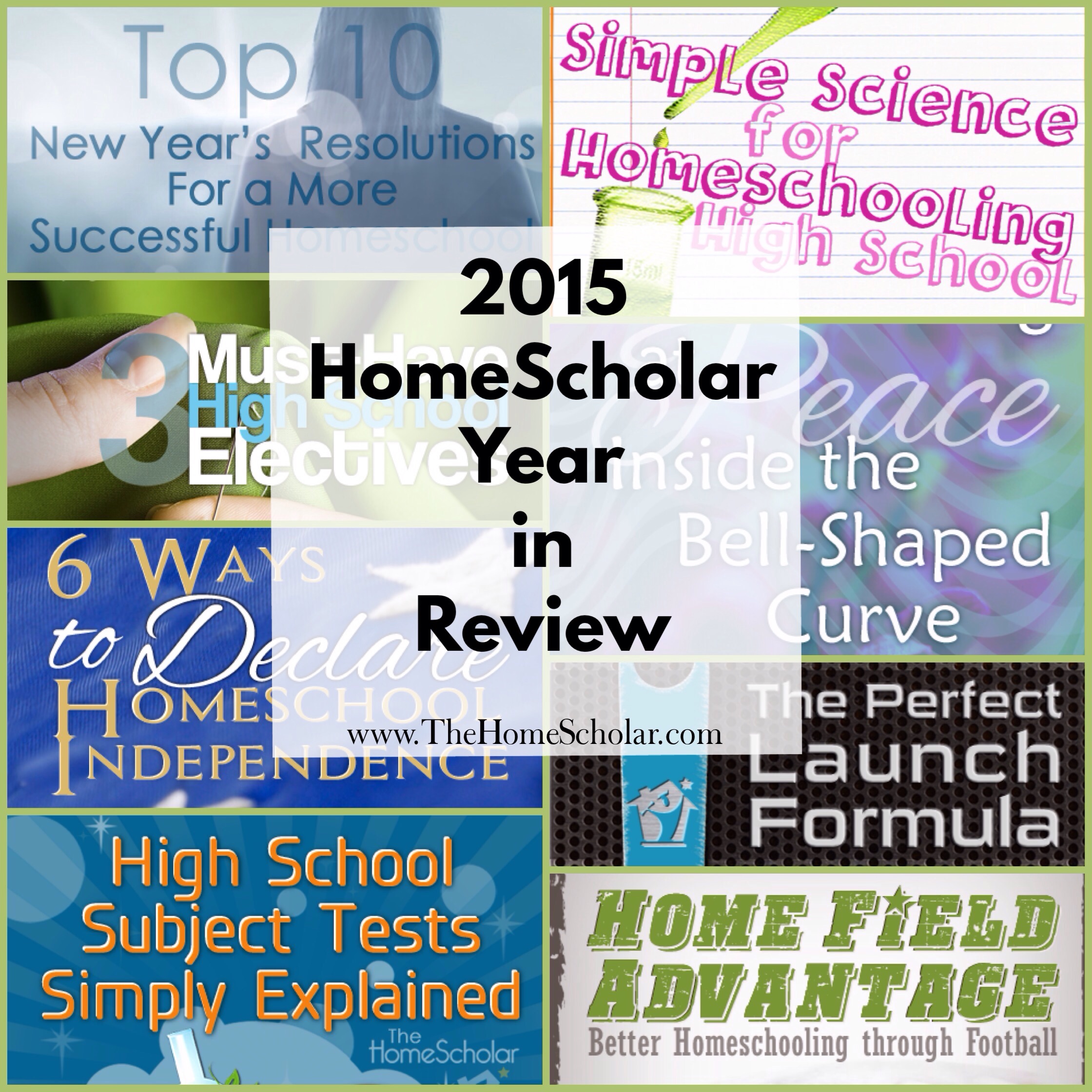 2015 HomeScholar Year in Review
Every month I help parents homeschool though high school, not only through this blog, but also through my monthly newsletter articles. Here are last year's articles for you to ...
Share With Your Homeschool Group!
My online articles are a free service to the homeschool community and can be used by local homeschool groups, so feel free to share with your newsletter editor. My articles may be reprinted without permission if used in full, including the copyright and bio below the article. They just can't be used in a book or other publication for rent or sale.
Share with Your Friends!
As you look through these articles, feel free to share, post, or pin them! Often you will find printables, infographics, and other resources at the end of my articles.
January is a great time to look back and see all we have learned in the past year together. Join me for this 2015 HomeScholar year in review!
January

Top 10 New Year's Resolutions for a Successful Homeschool
February

7 Ways to Encourage Reading in Middle School with Free Printable Reading List