Career Assessment for Homeschoolers
If you are stressed out that your high school teen hasn't found a career interest yet, relax. Some kids decide on a career when they are very young, and others don't decide until much later.
This post contains affiliate links. If you click and buy I may make a few pennies, but not enough for a latte.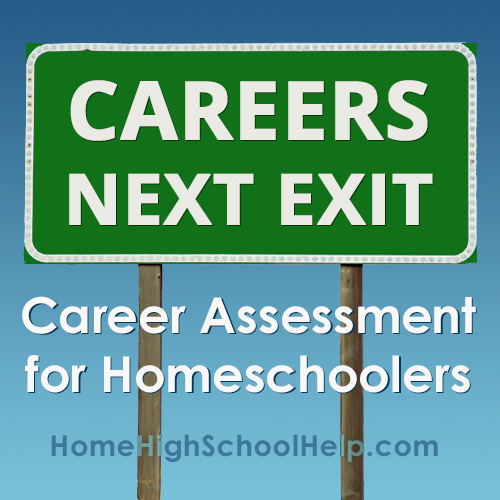 A great way for your child to explore career options is through career guidance books and other assessment tools. Here are some suggestions:
Books
Websites and Information about Career Exploration
Is there a career assessment tool or book you or your child has found helpful? Please share!

Please note: This post was originally published in April 2011 and has been revamped and updated for accuracy and comprehensiveness.
Do you like getting this sort of personalized help for homeschooling high school?  Gold Care Club members get extended answers for their most challenging high school issues.