Oops.  I got distracted.  I was having my morning quiet time, when suddenly the dog needed to go out.  There are some things that just can't wait.  But 15 minutes later I realize I'm sitting in front of Facebook, and I never finished my quiet time.  I know many of you can relate.  Ironically, I was reading this passage in Mark;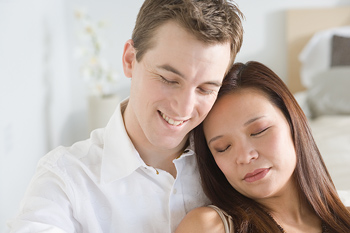 Mark 14:37-41

Then he returned to his disciples and found them sleeping. "Simon," he said to Peter, "are you asleep? Could you not keep watch for one hour? Watch and pray so that you will not fall into temptation. The spirit is willing, but the body is weak."

Once more he went away and prayed the same thing. When he came back, he again found them sleeping, because their eyes were heavy. They did not know what to say to him.

Returning the third time, he said to them, "Are you still sleeping and resting? Enough! The hour has come. Look, the Son of Man is betrayed into the hands of sinners.
Apparently Jesus' disciples also fell into temptation, became lazy, and didn't do what was expected.   It happens to me fairly often, even though I'm a hard-working person with good intentions and follow-through. Nobody would accuse me of being inattentive.  When I look back on my day, and can see what I have accomplished,  I rarely make a note of the 10 minutes wasted here or there.  Or the hour spent "relaxing" before I do anything truly productive.
Does that ever happen to you?  I know some parents get distracted by facebook, twitter, farmville, homeschool catalogs, crafts, novels, recipes, yardwork.....  What distracts you?  Do you get distracted even though you know you should be doing something else?
OK, now let's take a step back.  Does that distraction ever happen in one of your children?   Is your child the "Peter" that can't pay attention to Jesus even for a single hour?
All have sinned and fallen short at times.  When your child is distracted and doesn't work hard at their math assignment, or forgets to complete an essay, or daydreams during their studying, they are NOT alone.  It doesn't mean they are bad children who shouldn't be homeschooling and would function better in a school setting.  It doesn't mean they have character issues any more than you and I have character issues.  It simply means they need help focusing.  Our job is to help them focus, and teach them how to recognize when they are being distracted so we can help them find strategies to get focus again.  And yet we shouldn't expect them to be MORE focused than we are.  Yes, school is important and they should focus 100% of the time, but our job at home is ALSO important and WE should focus 100% of the time.   But we fail. So do our kids.  Give them a break, just as you give yourself a break.  They aren't bad, lazy, incapable, failing students - they are human.   Keep trying.  That's what adults do; we keep trying.  So keep trying with your teens.

You can join my newsletter here!