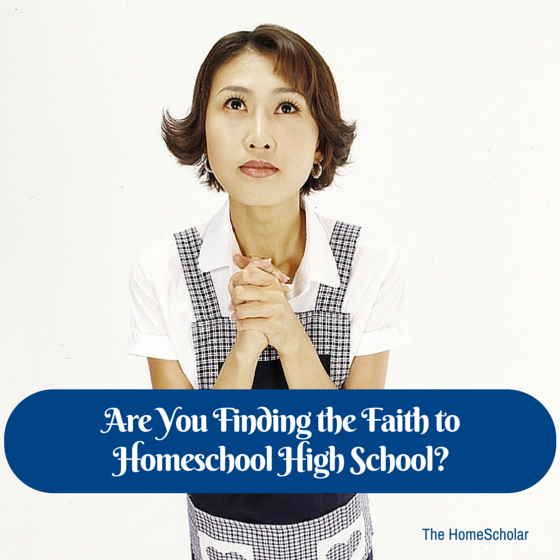 Are You Finding the Faith to Homeschool High School?
Have you been able to find the faith you need to homeschool through high school? Have you read my weekly devotional book
Finding the Faith to Homeschool High School
yet? Did it help to calm your spirit and encourage frayed nerves? Please spend 2 minutes to leave a review and let me know what you think!
You know why I wrote
Finding the Faith
, right? Because I know you already have kids, curriculum, pens, and paper ... now you just need to find the faith! When you homeschool high school, sometimes the only thing separating success from failure is faith and a friend. This book will give you both! Imagine sitting across the table with me at your favorite coffee shop, sharing struggles and scriptures with each other. This weekly devotional is intended to help you face the challenges while homeschooling high school. Gain a refreshing perspective on homeschooling that will support and encourage you along the way, throughout the year. Please leave a review! It's quick and easy. Here's how: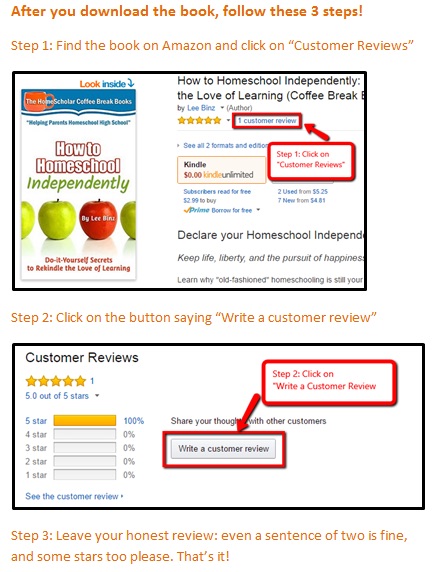 Click here to leave a review
. Thank you so much for your time! I really appreciate your help. Here's what others are saying about Finding the Faith to Homeschool High School:
This is a fabulous book! We are on our 3rd year homeschooling, yet 1st year of high school. It's been quite a struggle this year so far and I had been considering putting both of my kids back in school.....until I saw Lee's email about her newest book. I purchased and started reading it immediately. The words in this book were exactly what God wanted me to hear at that moment! I will continue pressing on through this journey with my kids! ~Debbie

Read it all.  Cried most of the book. Will be a definite constant read!
~krisykats
Haven't picked up your copy yet?
Finding the Faith to Homeschool High School: Weekly Reflections for Weary Parents
is available in paperback and Kindle.

Click Here to Join my Newsletter!