It never hurts to ask. If you are denied admission because of homeschooling, be assertive, and ask tough questions! Socially active parents can
change admission policy
, as I have written in the past. If you get a barricade, and it looks like bricks, it may not be an impenetrable as it appears. Ask questions. See second opinions. Demonstrate facts. Don't panic!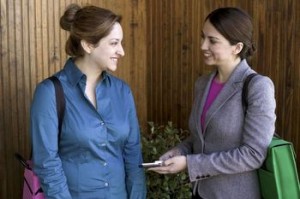 I am planning on attending Technical College in January, but unfortunately the women over admissions is telling me my senior transcript has to be accredited. I won't graduate until December this year, she said I'd have till the summer to get my senior transcript in. This women told me I had to send my records to an accredit agency for them to certify and make me one. Is this correct? I am so confused. Please help me.
Thanks, Samantha
I have not heard that from a community college. One time I did hear that about a beauty school applicant. Talk to someone else in the admission department. If they put their foot down, there is the option of a
GED®
. You can switch to a different college that doesn't have the requirement. You can also present test scores or other alternatives instead. Here is my article about accreditation:
Homeschool Accreditation Don't Ask Don't Tell
Thank you so much for replying back to me. I became very stubborn with the college and we called different admission people in the building and we were delighted to get the phone call today that they would except a typed transcript from my mom. My prayers were definitely answered!
Thanks Samantha
If this homeschool student can stand firm and get results, I bet you can too!

For more information about marketing your child so they can compete for scholarships, you may want to look at my video"Getting the BIG Scholarships" online class or DVD. I will occasionally have a video presentation on my
Gold Care Club
website called "College Scholarships for High School Credit" that describes how to apply for the smaller private scholarships.