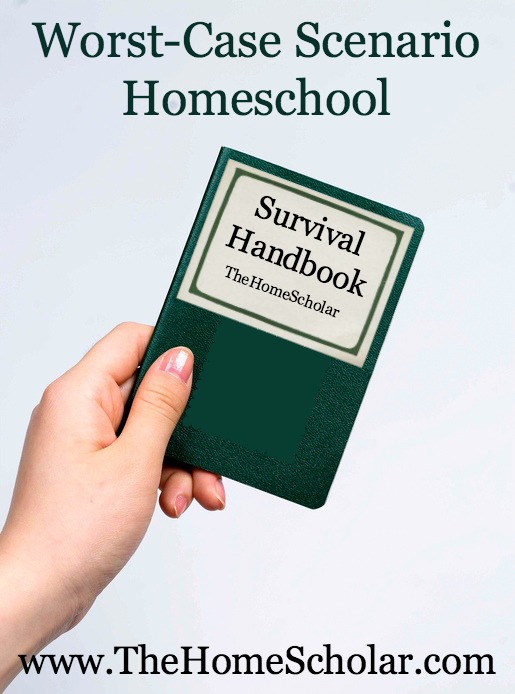 Are You Afraid of the Worst-Case Scenario in Your Homeschool?
Six months before I first started homeschooling, I was stricken with severe dizziness and the doctors did tests to see if I had a brain tumor or multiple sclerosis. As I lay on my spinning-yet-stationary couch, I wondered how I would be able to homeschool in my condition. But knowing the situation in the public school, I was aware that SICK OR NOT, I could still do a better job. My son's own public school teacher was on medical leave at that time, too! Although my condition turned out to be nothing serious, I thought a lot about these issues before we even began homeschooling and became determined to stick it out, whatever came our way.
Many homeschoolers worry about what may happen in the future. I have never been faced with a truly disastrous situation while homeschooling and I hope you haven't, either. But just in case, I hope you will remember that you can homeschool, even in not-quite-perfect conditions.
Do you think there would be a market for a book called "The Worst-Case Scenario Homeschool Survival Handbook"? Maybe not, but I do have a short article that may help, called "
What If? Homeschool High School Without Fear.
" 
Are you worried about the worst-case scenario happening? Have you had it happen to your family? Please share your story!

Please note: This post was originally published in January 2010 and has been revamped and updated for accuracy and comprehensiveness.
Do you enjoy these daily doses of high school homeschool wisdom? Sign up to get them delivered via email or reader!