Sometimes, even with our best efforts and a wholesome homelife, kids can make crummy decisions. It might be gambling, drinking, drugs, living together, or losing the faith. It's devastating.  Others may be tempted to blame the family life for this failure, or try to find the missing curriculum ingredient, as if this were an academic gap, when it's not.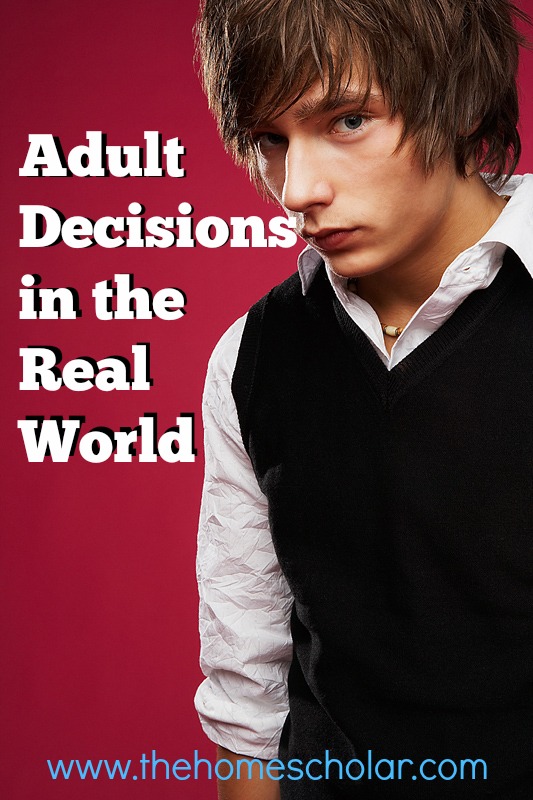 Our children grow up to be adults and will make their own decisions. While we are responsible to teach them and raise them right, THEY are responsible for what they do with that information. It's like a test - you can teach them, but you can't make them score well.  You can lead a horse to water, but you can't really do much beyond that.
Almost every parent with children over 18 or 20 knows what it's like to watch a child make a horrible life choice. Younger moms may not understand, but older moms do. Adult decisions in the real world are tough. The Bible verse says "train up a child... and when he is old."  There is no definition of what "old" means in that verse. It could be 24 (the most common age for kids to get a clue) or it could be 84, we just don't know.
You are responsible for your own behavior as an adult, not the behavior of another adult - like your child going their own way.
If you find yourself in this complicated, devastating situation, here are some books I recommend:
Setting Boundaries with Your Adult Children: Six Steps to Hope and Healing for Struggling Parents
The Power of Praying for Your Adult Children by Stormie Omartian
If you are currently struggling with teenage issues and have serious troubles in the home, then I suggest this website with excellent resources for struggling families. I love his resources because he comes from a Christian perspective and understands that bad things can happen to good Christian parents. He doesn't shy away from complex issues from alcholism to cutting to anorexia.
Parenting Today's Teens with Mark Gregston of Heartlight Ministries