Accommodation For The SAT
I have a daughter who may never be able to do well a "bubble" test, due to vision issues.  (However, she is not legally blind.)  What sort of a paper trail of her trips to vision specialists, etc. should I be keeping so she can get accommodations on her college admissions tests?
~ Janet on the blog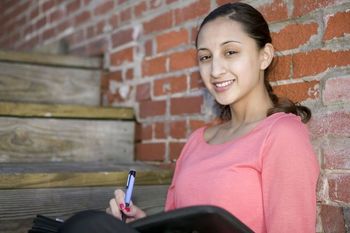 Dear Janet,
I'm not exactly sure about what to do about a paper trail,  but I know where to find the answer.  The
College Board®
is used to dealing with students that have a variety of conditions that may require accommodation on the test.   Do some research first, by reading this page on the
College Board®
website, and following all the links until you become reasonably knowledgeable.
http://www.collegeboard.com/ssd/student/index.html
After reading that page, contact The
College Board®
.  Work the problem now, to start the process. I know that the process can take a while, so give yourself  a LOT of time.
I hope that will help!

I have a new homeschool high school Twitter site.  Get all the homeschool posts of parents homeschooling high school by joining my Twibe.