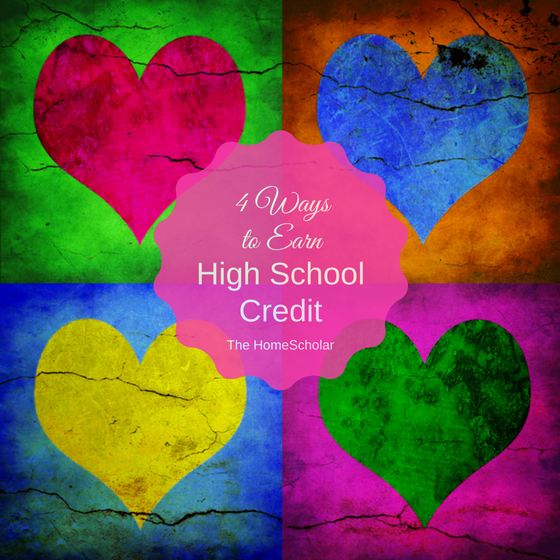 4 Ways to Earn High School Credit

There are different ways to earn high school credit.


1. Credit based on high school level work at any age
You'll know it's high school level because someone will tell you. Common examples include math (Algebra 1 and higher), science (high school biology textbook or greater), and foreign language (using a high school level curriculum).


2. Credit based on hours worked at high school age
Count or estimate hours. One whole credit is either one high school textbook, 120-180 hours, or 5 hours per week most of the school year. One half credit is a textbook that says it's for a semester , 60-90 hours, or 2-3 hours per week of work most of the school year.


3. Credit based on college level work at any age
This means your child successfully completed college level work, such as passing AP or CLEP exams, taking community college classes, or in dual enrollment at the university level.


4. Credit based on demonstrated expertise
This can be the most challenging way to determine credit. If an expert tells you that your child is excelling, take it into consideration. This might mean they have a mentor or college professor friend, or they have been published in a journal or competition.