3 Steps to Score a Great Letter of Recommendation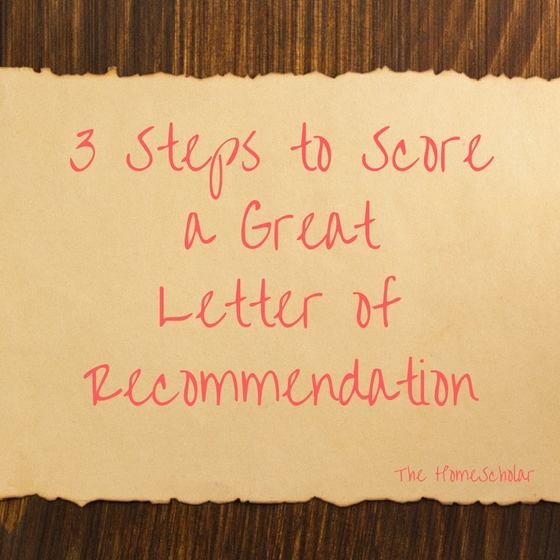 3 Steps to Score a Great Letter of Recommendation
There are basically three easy steps that will help you score a
great
letter of recommendation for your homeschool student.
Step 1: Think and Plan
Plan ahead and encourage high school activities that can lead to glowing recommendations.
Step 2: Assess and Investigate
Ask for a letter of recommendation from someone who knows your child well and writes well.
Step 3: Ask and Inform
The teenager should request the recommendation politely, in person, a month in advance, and provide additional details the recommender may not already know.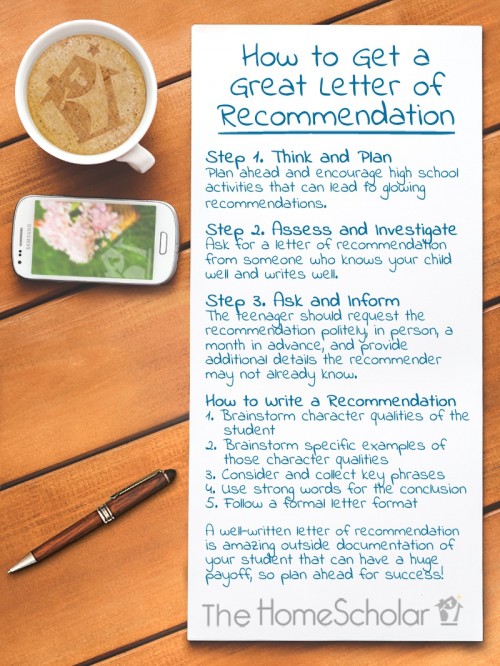 For more information, this article may help:
How to Get a Great Letter of Recommendation
.