Can you believe it's already fall?! The leaves falling off the trees means there's no denying it! Celebrate fall and Thanksgiving with some of these fun activities, decorating ideas, recipes, and more, for you and your children, from some fantastic bloggers. Enjoy the season!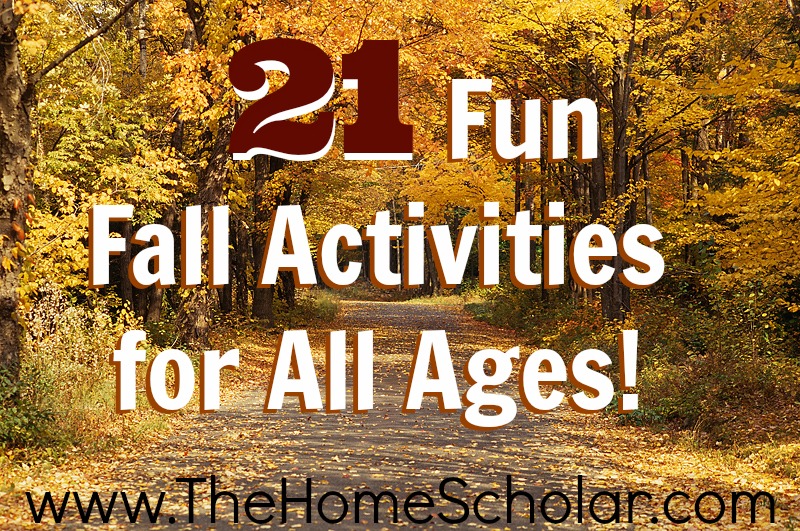 Fall Bucket List of Fun Things to Do
 from Seasons Blog
Finger Painting Fall Handprint Tree
 from A Little Tipsy
Caramel Cheesecake Apple Dip
 from Cooking Classy
Gratitude Rolls
 for Thanksgiving Dinner from Room Mom 101
Make a "Thankful For" Book
 for Thankgiving from Collage Collage Blog
Free Thanksgiving Printables
 and Paper Crafts from Kind Over Matter
Corny Cookies: Corn on the Cob Shaped Cookies
 from Spoonful
Backyard Play Ideas
 from Happy Hooligans
How To: Wax Paper and Crayon Fall Leaves
 from V. and Co.
Autumn Brittle
 from Adventures in Cooking
Fall in Love With Fall
 (wreath, coasters, & centerpieces) from The Thrifty Crafter
Building Our Own Thankful Tree
 from Maro's Kindergarten
101 Things to Do This Fall
 from Only a Breath
Fall Inspiration: DIY Fall Plant Projects
 from Dollar Store Mom
Clean Eating Pumpkin Spice Latte
 from The Gracious Pantry
Free Thanksgiving Worksheets and Ideas
 from Blessed Beyond a Doubt
Give Thanks Gratitude Board
 from Jellybean Junkyard
Fun Pumpkin Eats: Food Crafts for Fall
 from Not Consumed
The Thankful Tree
 from Simply Vintage Girl
Teeny Tiny Turkey Table
 from Party Pinching
Free Candy Corn Math Pack
 from Royal Baloo
Run on over to my Pinterest Boards for more fun ideas that we can share!
Find The HomeScholar on Pinterest