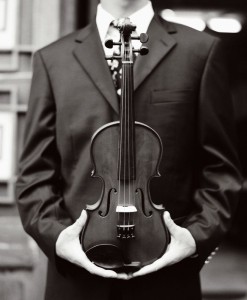 I asked Bari "How do you like it?" after he purchased the Comprehensive Record Solution, and he said "We are theater/music people and many things seem to not apply or go over my head a bit. Overall - I am pleased with the material."  So.... how do you make a transcript and course description when you are a dealing with a lot of fine arts?
When you are music and theater people, it can help to think about what would happen if they were doing music and theater in a public school.  Because EACH class would be on the high school transcript, even though there is more than one fine art per year.  So divide those musical/theater experiences into groups that take about 150 hours to complete.  Put each one as one credit.  Another way of looking at it:  if your children do theater every year, and it's over 150 hours then give them 1 credit of theater.  If they also do the violin for 150 hours or more, then give them 1 credit for violin.  If they ALSO do piano, and they do more than 150 hours of piano (not counting time they spend on violin) then you can give them 1 credit of piano.
Example:  I know a girl who did most of her fine art at public school and almost all her other subject homeschooling independently.  We saw for ourselves how the public school put that on the transcript.  EACH YEAR it said:
Theater 1 credit
Band 1 credit
Choir 1 credit
Orchestra 1 credit.
She earned 4 credits in fine arts each year.
To make a course description, look online.  Either look at the experiences (the orchestra) to read about it and then cut & paste information or google "High school choir course description" and you'll come up with lots of options.  Make sure to include "high school" on it.  Edit that course description as necessary, and voila!

See those cute buttons at the bottom of these blog posts?  Those are there to help you share helpful posts with others who might need encouragement.  Go ahead and give it a try.  I promise that nothing will blow up!