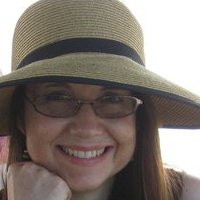 Michelle finished her
transcript
and was thrilled by how empowered she felt! Her letter can describe how important it is to have your transcript done when you visit colleges.
Lee,

Thanks for these links and for the encouragement and help on the call last week.

I finished my daughter's transcript to take with me to visit colleges in New York. It was SO EMPOWERING to have this done. And it is nothing short of a miracle as I must be the most 'head-in-the-sand' member you have. (I hope nobody is worse than me anyway.)

Home in the early hours of the next morning, we had five hours sleep and then jumped on the train to the visit another school in Boston for a very full day of workshops, talks and tours.

We unexpectedly LOVED it. And had an impromptu private meeting with the Dean of Admissions for almost an hour. I felt confident talking with him, knowing that I had a transcript at hand. Also since he had emphasized that personally getting to know a student and their family made a big difference when deciding financial aid, this was huge.

He started out saying that as I wasn't an accredited school my daughter would have to take the GED exam for them to consider her application. However, after showing him the transcript and talking about how we get approved every year, along with the fact that homeschooling friends who'd got into Dartmouth, Duke and Boston University had never taken the GED, he relented and asked that we just include all our annual approval letters from the school district. All in all we had a very positive visit with him.

I am so excited to have taken these steps towards seeing my daughter succeed! And without a doubt listening to your talks and getting the specific encouragement I needed made all the difference. Thanks!

Michelle
I love how the college began with "we need a GED" and it ended up a very positive experience. Preparation made all the difference. It also shows the flexibility that college admission people have, and how we can influence them simply by being prepared. I love how Michelle responds when they ask for a GED. A polite and firm statement of facts was able to change the situation in her favor.
So take your homeschool transcript with you on college visits if you can. It adds some gravitas to your homeschool, demonstrating that you have taken your job as school administrator seriously. Remember to speak up - and that polite and firm are the best attitude to take.
Best wishes with those college visits!

My Total Transcript Solution can help you create a great homeschool transcript that will impress colleges just like Michelle's did!
Michelle wrote back after her visit and shared a few fun details.


We had a fantastic time. Transcript in hand, we had an interview with an admissions counselor. They were very impressed with how clear the transcript was and appreciated that it included a grading scale.


After looking it over they asked if we'd like to apply for the full scholarship. There is one full ride granted per year ... but it's good for all four years ... or $104,000.  Interestingly, we met the President and his wife and discovered that they homeschooled their kids through high school!


The admissions deadline is February so it'll be awhile until we know. In the meantime I'm working on
course descriptions
.
Keep up the good work, Michelle!