Top 10 New Year's Resolutions
Happy New Year! No year will feel complete without a little self-reflection and commitment to improve in the coming year.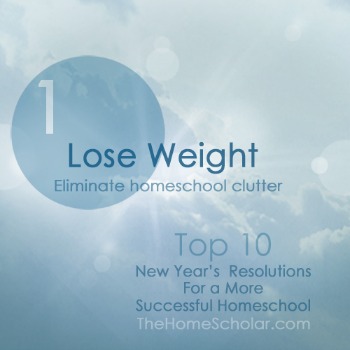 1. Lose Weight
Eliminate homeschool clutter.  No resolution appears more consistently on every list than losing weight.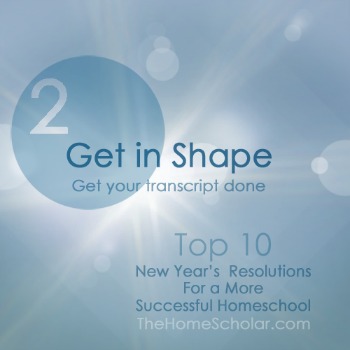 2. Get in Shape
Get your transcript done. Getting in shape and losing weight always seem to go together.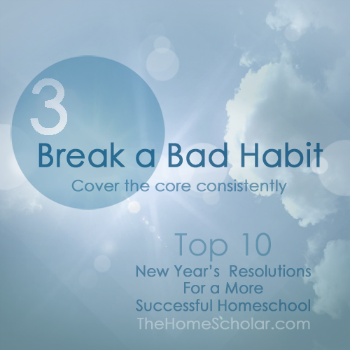 3. Break a Bad Habit
Cover the core consistently.  Even acknowledging you have a bad habit to break can be embarrassing.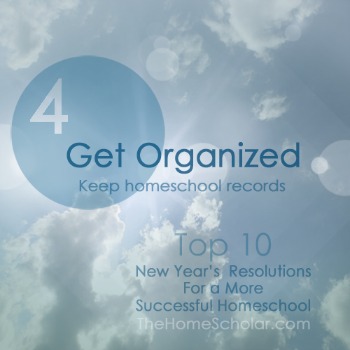 4. Get Organized
Keep homeschool records. Lots of resolutions seem to revolve around the broader topic of self-discipline.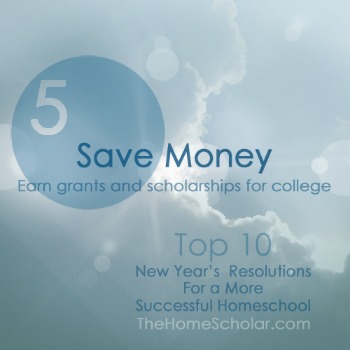 5. Save Money
Earn grants and scholarships for college. One of the big motivations to keep great high school records is the financial reward.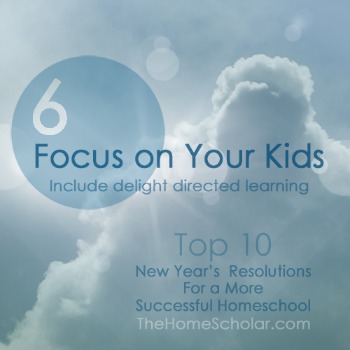 6. Focus on Your Kids
Include delight directed learning. Homeschoolers are good at fulfilling this New Year's Resolution, and pouring their love into their children.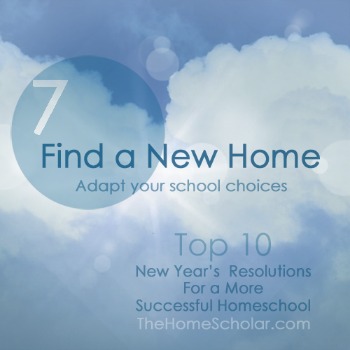 7. Find a New Home
Adapt your school choices. Moving is not a yearly resolution for most people, but when it does come up it can be very stressful.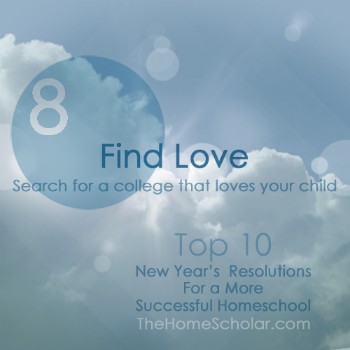 8. Find Love
Search for a college that loves your child. It's the topic of movies, and books; the eternal struggle to find a true love.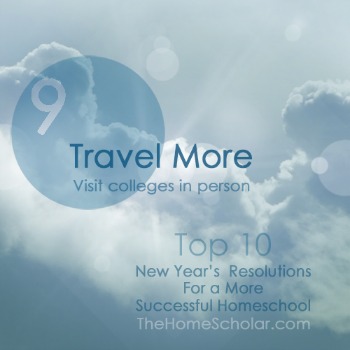 9. Travel More
Visit colleges in person. It is important to travel to the colleges you are considering.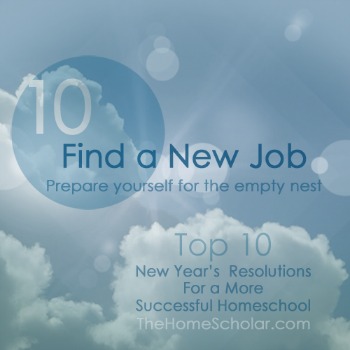 10. Find a New Job
Prepare yourself for the empty nest. When your kids are grown and gone, your pets won't need homeschooling and your husband may not be responsive to unit studies.
Starting the new year with a strong set of resolutions can keep you focused and on track for success!  Commit to doing those things that will bring you and your family health and happiness.  Happy New Year!
Click to Join my Newsletter!