The Secret to Getting BIG Scholarships!
Learn the Steps to Getting BIG Scholarships!  You're not just a homeschooler.  You are the Homeschool Parent PLUS Counselor PLUS Mentor PLUS Advisor.  Don't worry, though. Homeschool parents are GREAT high school guidance counselors, motivated by love and a long term commitment to their child's success.  But even the most determined and steadfast parent may quake at the cost of college!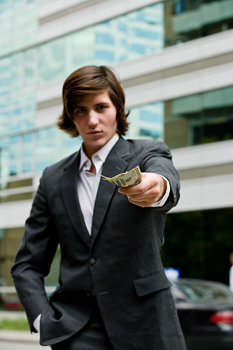 Learn how to market your child for college admission.  Marketing can increase your chance of admission, increase your scholarship awards, and significantly decrease the cost of college.  The DVD format makes it easy to share the information with your teenagers, who may be more receptive when they hear the information from an outside authority.
Learn more about "
Getting the BIG Scholarships
" in my video.  It will take you step-by-step through the process of getting significant scholarships, using concrete, easy-to-implement steps.  You can't really delegate this task, so you might as well learn about it so you can relax and enjoy this stage of your child's life.

Are you my facebook friend?   Please send me a friend request.  I would love to get to know you better.
Related Posts