Teaching Occupational Education in 5 Easy Steps
"Occupational Education" is the easiest class you will ever teach!  It is a homeschool requirement in some states (i.e. Washington State). I'm convinced it's the easiest class to cover in your homeschool.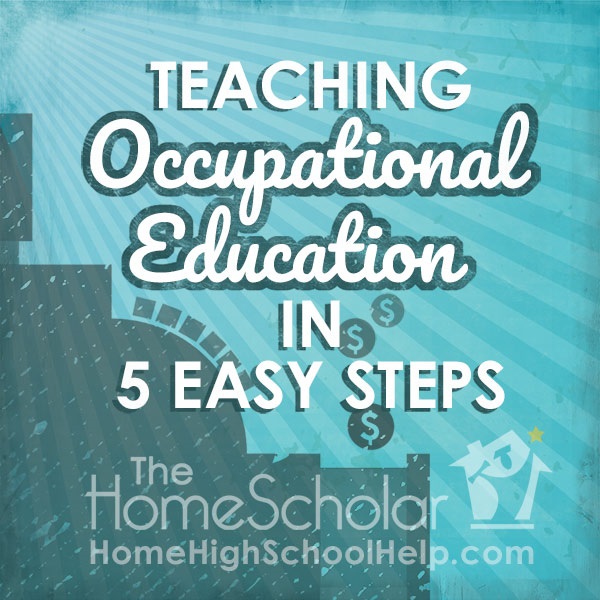 Here are five easy steps:
1. Wait until your child becomes motivated by money
2. Your child will seek (or be forced to seek) a job
3. Count hours on the job
4. When your child accumulates 150 hours, call it a credit
5. Retroactively write a course description
All done! Piece of cake.
What did you include in your Occupational Education credit in your homeschool? Please share!

Interested in learning what a successful book of course descriptions looks like? Check out my Comprehensive Record Solution!