Once upon a time, I relied heavily on the book,
Solve Your Child's Sleep Problems
by Richard Ferber. I had to actually teach my babies to sleep through the night.  Then, in the blink of an eye it seems, the babies have become teenagers.  You would think that teenagers would be capable of sleeping through the night.  Often, though, it seems like they were only capable of sleeping through the day!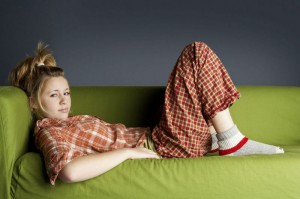 It's important to teach your children about the importance of sleep.  The issue becomes larger and more serious as they grow older and go to college. Teaching them about sleep early can help!  I suggest having your children write a paper about the importance of sleep, perhaps even once per year. Hopefully by the time they graduate high school, they will actually have some concept of the necessity!  It can really help them succeed once they get into college, so it really is an important life skill.
To start the conversation, share these articles with your teens.
Teens' Lack of Sleep May Be Cause of Depression
Help Your Teen Fall Asleep Earlier and Easier
Lifestyle Changes and Tips to Help Teens' Sleeping Problems

If you need any extra help, you will really appreciate my Gold Care Club, as well as lots of templates and tools that will help you along.    We are currently featuring an hour long video training session on how to get college scholarships and high school credit at the same time!  You need to hurry, though.  That video training won't be there forever!