Here is the problem.  Colleges all have very unique, very different policies from one another.  In addition, college admission policies can change over time, sometimes quite suddenly, it seems.  That's why half the time the answer to a question is "check with the college where you plan to apply."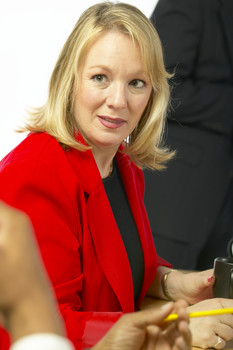 Here is the solution.  Create change.  Be a change agent.  Be proactive. Make the change happen by being assertive and asking for change.  Simply asking them to change their policy may make a better situation for your child - and for all other homeschoolers as well.
Here is how one mother took matters in her own hands, and became socially active to defend the rights of her own child - and in the process made life easier for your child as well.  She told me, "I wrote to the president of the college a couple of weeks ago, telling him that my son would not consider his college because of the
GED®
requirement unfairly imposed on homeschoolers.  The president sent me an email today!  Quick answer:
GED®
, be gone!  Here is his letter."
"Dear Ms. [name withheld],

Thank you for your recent letter. I have been in touch with Martha Merrill, Dean of Admission & Financial Aid, and am pleased to report that she has reviewed our policy that requires the GED® of homeschooled applicants without an official high school diploma and has removed that requirement effective immediately.

Homeschooled students will, however, need to complete the Common Application Home School Supplement to the Secondary School Report form. Our website and catalog are currently being updated to reflect these changes.

I appreciate your communication and Dean Merrill and I both hope your son will keep Connecticut College on his list of colleges to which he may apply.

Sincerely,
Lee Higdon
President of Connecticut College"
This homeschool mother was THRILLED with the response from the college.  " I definitely commend the college for responding  quickly -- and intelligently  -- to my letter questioning the wisdom of requiring the
GED®
of homeschooled applicants."
What a wonderful example of assertiveness! So many moms are scared and nervous about college admission policies. Policies are constantly changing, and that YOU can influence change in the positive direction!  Be a positive force for homeschooling.  Ask the question.  State the obvious.  Colleges WILL listen to you!

Psst...here's a secret...it's my husband's birthday...He wouldn't want me to tell how old he is but I can say that it's one of those GOLDEN birthday milestones.