Thank you for your informative web site. My eldest child is entering eighth grade, and I'm educating myself on how to homeschool  high school. We've always homeschooled, but I'm learning that high school will have added complexities.

I'm considering buying your book Setting the Records Straight, but I've been unable to browse a copy beforehand. Do you include many sample transcripts and other record-keeping forms in the book? I love to keep records and thrive creating files in Microsoft Publisher, Word, and Excel. I suspect I could create my own files if I can copy your ideas from enough sample pictures in the book. Would that be feasible? Is that the intent of the book?

Thanks for your help.

~ Julie Larson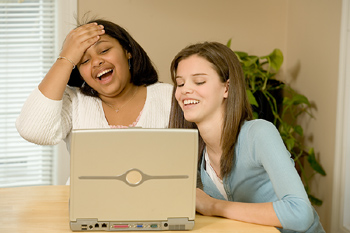 Dear Julie,
Thank you for your interest!  You can go to Amazon and see their "look inside" feature to browse a few random pages
here
When I discuss transcripts, I use my own homeschool transcripts to list the discussion.  You can see two of my
transcript samples.
Look where it has the hyperlinks:
- View sample
transcript by year
- View sample
transcript by subject
When I discuss course descriptions in the book, I give examples from my own homeschool.  You can see a few pages here:
-
table of contents
-
sample course description
-
sample reading list
The course description portion of the book also includes homeschool records from two other parents who were also successful with college admission and scholarships.
If you do best with downloads, then you may want to consider getting the Total Transcript Solution.  It comes with ten transcript templates, not just my own, so you have a wide variety to choose from.  The Total Transcript Solution also comes with one month of support through the Silver Training Club, which has a new course description every month, so you'll have lots of those to choose from as well.  The Total Transcript Solution does not come with Setting the Records Straight, and it's intended to help you mainly with your transcript, not with course descriptions.  To read more about the Total Transcript Solution, you can
read this page
I hope that answers all your questions!

You can get the Total Transcript Solution here. Then all you have to do is implement!