Reconsidering Homeschool Grades
Are your grades too low?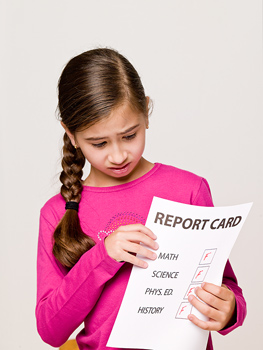 When your student is doing two to four times the normal amount of work in class, it becomes even more important to consider incorporating all of their work within their transcript grade. This can happen particularly with students involved in Classical Education, or those in heavily academic homeschool co-ops.   You do not want your child to be at a competitive disadvantage when compared to their public school peers.
With a Great Books program, for example, children read much more than the usual 2-5 books per year, and the reading is much more intense.  When determining a final grade for a course, consider daily work, homework assignments, reading, discussion, narration, oral presentations, projects, analysis, and other things.  As you are thinking through the grades, look at the course syllabus for similar courses taught at the Public High School, and see how they divide their grading criteria.  You don't have to use only 4.0 and 3.0 for your grades.  You can estimate some grades as 3.5, to demonstrate that it wasn't perfect, but it was very good.

My Comprehensive Record Solution launches on November 29.  Learn how you can create homeschool records that win college admission and scholarships.
Stay Informed
When you subscribe to the blog, we will send you an e-mail when there are new updates on the site so you wouldn't miss them.