Planning Thanksgiving Dinner and High School Graduation
What are you plans for Thanksgiving Dinner?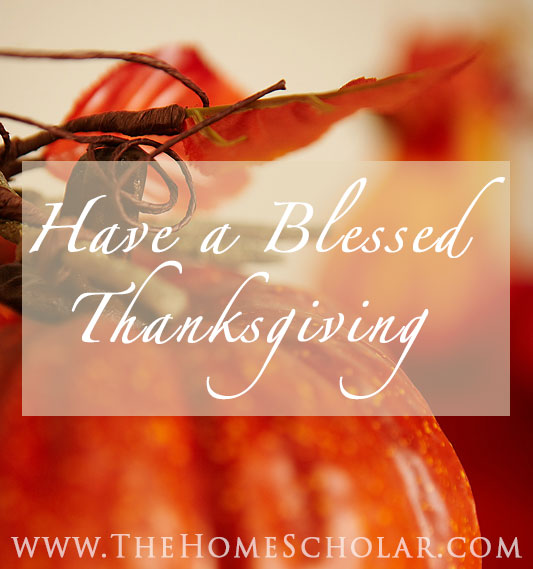 I'm going to my daughter-in-law's home, and both sides of the family are getting together to share the job of cooking. It's going to be a great time, relaxing with family. To make the day more enjoyable, we all planned ahead and discussed what we would bring. I know I needed to started cooking early on Thanksgiving day.
Think about all you are making. Appetizers or chips and veggies with dip. Stuffing, mashed potatoes, sweet potatoes, cranberry relish, vegetables, rolls. Pumpkin pie, whipped cream, and coffee. It's going to take a lot of work to get this meal made. It will take careful planning to get the whole meal on the table HOT all at once.
- Parents who successfully pull it off, they know the drill.
- Plan your menu in advance
- Read recipes, so you know how to make each dish
- Decorate in advance.
- Cook ahead what you can.
- Carefully time when you put each item in the oven.
- Set the table the night before
Successfully homeschooling high school is very similar! It takes planning and preparation and timing.
Have a blessed Thanksgiving!