In the realm of online learning, "OpenCourseWare" is the new kid on the block, one worth checking into if you have a homeschool student who does well with virtual classes.  OpenCourseWare (OCW) includes coursework and materials shared freely with anyone via the Internet.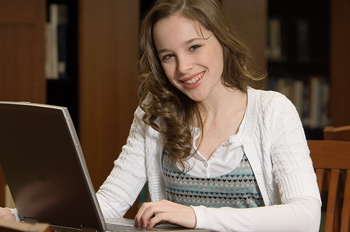 Universities such as MIT, UC Berkeley, Stanford, and Harvard, to name a few, all offer OCW, although there is no credit conferred for completion of any courses.
I think it's wonderful that these courses are free. They are extremely helpful for kids that are ready for this kind of college learning, but a word of warning: sometimes homeschoolers will sign up for OCW and then find out that it's hard.  It is college level material, and if you take it from a college like MIT, which is an extremely difficult school to get into, the material will be even harder!  However, if your student is ready, I think it's great to take classes.
For transcript purposes, you can count each class as a high school credit. If you're interested in getting college credit for the course, look into CLEP or AP or Dante's subject area tests.   If you're looking for OCW at the high school level, I suggest you look at Kahn Academy, since they have a lot of links to classes that are high school level.
What do you think of OpenCourseWare?