Math and science may scare some people, but I was intimidated by English. I think math and science are wonderful, because there is always a right answer and wrong answer. Unfortunately, English isn't that way. English can be very difficult to teach and difficult to correct. How do you know writing is "right" or "wrong" when it could be just the voice of the writer?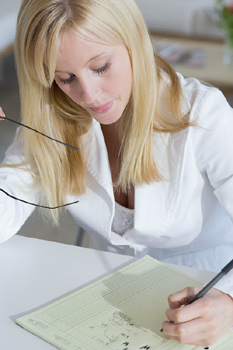 I finally decided that my job as a homeschool parent was to simply help my children become better writers. Not perfect, and not "right" just better than they were yesterday. That's when I decided that writing was more about practice than anything else. Practice and feedback, more practice and more feedback.

I have been collecting some online English class ideas that may encourage you as you consider what to use for your own homeschool.
Online English Class Ideas
Free Online Classes
50+ Open Courseware Writing Classes from the World's Leading Universities
Online Courses
Institute for Excellence in Writing (IEW)
Brave Writer
Write at Home
Home 2 Teach
The Potters School
Online Inspiration for Writing
One Year Novel
National Novel Writing Month Young Writers Program
A Novel Writing Site
Write a blog using one of these resources
https://www.blogger.com/start
http://wordpress.com/
Writing for Publication
Teen Ink monthly magazine
Cicada Magazine
Stone Soup
Popular Essay Contests
Ray Bradbury Creative creative contest
Scholastic Art and Writing Competition
Ayn Rand essay contest
Even though I am listing online classes, remember that most homeschoolers teach English and writing at home using tools they have around the house (mainly paper and pencil). You don't need to use online resources, and you don't need a teacher to grade papers for you. You can choose a writing curriculum to work on at home, or choose independent writing assignments and your child can be completely successful. However, I'm aware that some parents are serious about wanting additional help in this area, so I wanted to make sure to give a bunch of ideas. I have heard great reports about Brave Writer and Write at Home in particular.
Here is an article to help you with grading English in your homeschool, A Grouch Free Guide to Grading.