When is your homeschool transcript official?  When do you add grades? Sometimes the details can drive parents crazy!
Karen is a 
Gold Care Club
member, and she asked me her questions: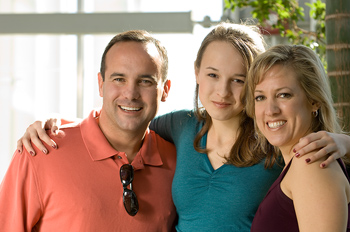 I was just looking over your book setting the record straight.  Thank you for sending it and it looks great. When you started  doing your 9TH grade transcript did you write everything you  were going to study in the beginning of 9Th and then just add on  the semester grades as you went along? This may sound silly but when you sent your transcripts to the colleges how did you package them? You know how colleges send transcripts in official envelopes that say official if not opened? Just curious.
~Karen in Florida
Dear Karen,
When I was making my transcript, I worked at it during the END of each school year.  Some of the things we fully intended to do never actually happened.  At the end of the year I would be aware of the classes we would complete, so I would insert them at that time, work on the course descriptions in the spring (right about now) and then add the final grades  and details in June, when we were done.  I didn't choose to use semester grades, I just had the final grade at the end of the class.  It just fit my homeschool better - since I didn't do a lot of real "grading" it seemed to make sense to just have one big grade at the end.  Other homeschools do it differently.
For packaging, we laid the one piece transcript on top of the spiral-bound comprehensive record.  On top of that I had a cover letter explaining what it  contained and the student that it was meant for.  I put that into a large manila envelope.  Only one college wanted my transcript sealed, so they were the only one that got it sealed. They wanted the transcript in a sealed envelope with the "principal's signature" on the seal of the envelope.  So I did that for them - it didn't hurt anything after all.  But when I got ready to mail that transcript, I had a sudden moment of panic - had I put Kevin's transcript in Alex's application?  Opened them both up, yes I had mixed them (in my own defense, they were both applying to four schools, so I did actually have 8 applications in front of me at the moment, LOL!)  I fixed the problem, resealed the envelop, and resigned it.  I'm not sure how a sealed envelope helped them <smile!>.
Each college will want their applications submitted in their own unique way.  I encourage parents to conform to the wishes of the college, as long as they don't ask you to compromise your values in any way.  If they want an official school envelope, then print an envelope on your computer saying "Official Home School" with your home address.  If they want it sealed, then seal it.  Notarized?  Notarize it at the library for free!  Whatever they want, that's how you do it.  Of course, that means you have to read the fine print.

If you are curious about providing a great homeschool education for gifted children, check out my audio training, "Gifted Education at Home."