NCAA 101 for Homeschoolers
If you don't know, NCAA means National Collegiate Athletic Association. If you don't know what it is, you probably aren't worried about it at all. But if you DO know what it means, then as a homeschool parent you may feel stressed or insecure. Let me help!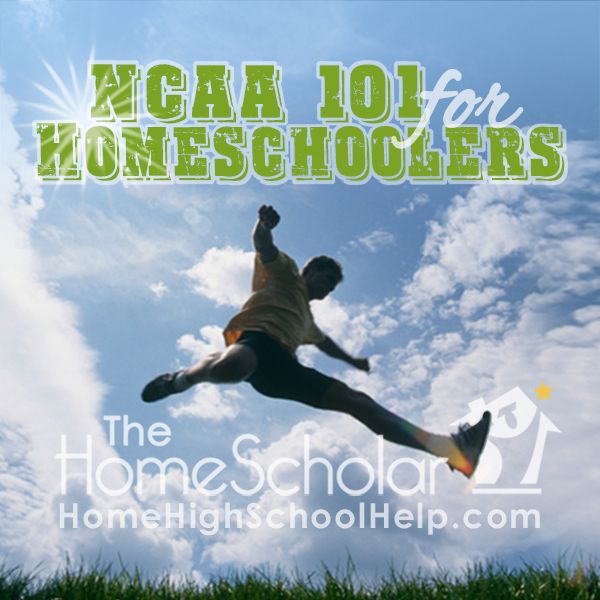 Let me unlock the mysteries of the college application process (NCAA and otherwise) in this free class! Click to register: College Applications Simply Explained

First, it's important to remember that parenting is never easy, and each parent has their own issues and struggles. I didn't have to work with the NCAA, but I've had friends who have done it. I know that homeschoolers can work within their system. I also know it's not a walk in the park! I would love to hear from veteran homeschool moms who have been successful with the NCAA system - especially from parents who have homeschooled independently! IF that is you, can you please leave a comment to encourage other parents on that path?

Here are a few starting points and resources to get you on your way, as you begin to think about NCAA eligibility and requirements. If you have a gifted athlete, start your research early, so you are well prepared before junior year of high school.
NCAA Home School Student Requirements
NCAA Eligability Center: Home School Toolkit
NCAA Eligibility Center: Home School Checklist

Register with the NCAA Eligibility Center during Junior year. The NCAA Eligibility Center will determine whether home schooled college-bound student-athletes will be eligible. www.eligibilitycenter.org.

You can see their transcript example. Their instructions say "If a course has more than one textbook, please attach an additional textbook list" which looks like my expanded transcript example which I demonstrate in the Comprehensive Record Solution. They do use the A = 90-100 scale, which is the same scale that I usually recommend. It appears they only accept (or strongly prefer) textbooks. Even then, they recommend only textbooks that are college preparatory. For that reason, be sure to include the publisher information as they require, not just title and author.

Jumping through hoops is one of the things ALL parents have to do in order to participate with the NCAA. It's not unique for homeschoolers, it's for ALL students. Granted, it doesn't look easy, but it does look possible. If it's worth it to your student, you should be successful handling this as an independent homeschooler.

Meanwhile, online schools state that new guidelines means they WILL NOT be approved for NCAA eligibility. Keystone Online High School states "Online courses are defined by NCAA as being "non-traditional" and fall under these revised guidelines. Keystone print (correspondence) courses will not be approved for eligibility..... We cannot guarantee that every Keystone online course will be accepted for initial eligibility. "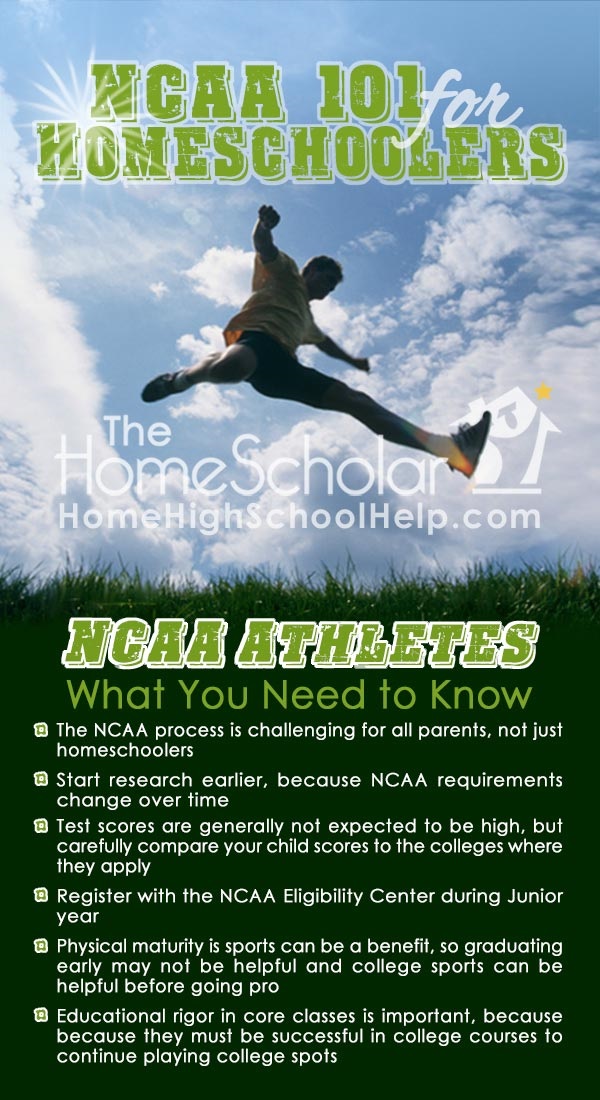 If NCAA eligibility is the next step for your child, don't be afraid. Be assertive! Your efforts can be successful!

Stay Informed
When you subscribe to the blog, we will send you an e-mail when there are new updates on the site so you wouldn't miss them.