Naming Your Homeschool High School
Ever wonder what to call your homeschool or what to call your homeschool courses on your student's high school transcript? It's a pretty important piece of your homeschool transcript, especially when it comes to naming the courses your student have completed because you want to be sure that the college evaluating the transcript will be able to easily recognize the courses. Someone who was wrestling with this decision asked me if they should include the fact that their student is doing a classical track of curriculum on their transcript.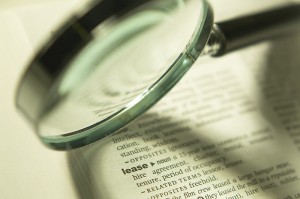 I have a few pieces of advice to offer when it comes to naming courses on your transcript. Some people choose to include the word 'classical' but it doesn't always make sense to college admissions people; they're more used to seeing the words that like "America History" and "World History". But if you apply to a college and you want to get into their classical college, then it would make sense to include that information. The classical track and all the classical words will be included in your course description – just not necessarily in your transcript.

I would encourage homeschoolers to use more standard course names, even if it is a classical track. You can call the classes "World History 1", "World History 2", "American History", and in the final year of high school you talk about Economics and Government.  Splitting it up this way gives you all 4 years of history in a format that is more familiar to colleges.

I was also asked the question: Should your homeschool name sound professional?

My answer is yes, absolutely. You want to avoid any goofy sounding names. I usually recommend that you call it something like Homeschool High School or that you name it something that sounds professional. You can use your last name, for example you might say 'Anderson Christian Academy', but you want to avoid something goofy.

Did you know that I am the Seattle Homeschool Examiner?  You can read all of my Examiner homeschool articles here.
Stay Informed
When you subscribe to the blog, we will send you an e-mail when there are new updates on the site so you wouldn't miss them.