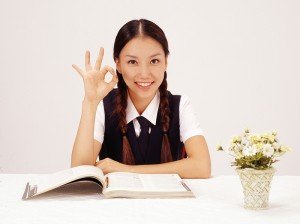 I am praying you can help answer this. How do I know, if she will do better on ACT or the SAT? I want her to go with the test that best fits her. Any ideas on this? Thank you for your help,
~ Bertie in Washington
Dear Bertie,
You can't find out until she has utilized a trial test at home. Just a sample test at home, one for SAT and also one for ACT. After that, find the one that will make her seem smarter. You can't tell upfront. One third perform better on one, a third do better on the other, and a third do about the same. Has she taken the PSAT or SAT before? Either of those can give you her SAT score, then she simply needs to receive a sample ACT for you to find a comparison.
Taking a sample ACT and SAT is in all probability the single most effective strategy to enhance your likelihood of great scholarships, so I really encourage you to do that – and now could be a good time to get it accomplished! It does require 3-4 hours (and it's a real pain, I understand! ) However it could mean THOUSANDS of dollars, which means it's more than worth it.
After you figure out which test is best, then register her right away. After registering, you want to figure out what each college policy is for tests. Several require you to send all scores. Others need you to only send your BEST scores.

Do you have more questions about high school tests?  I have resources available to help.