Are Apologia science textbooks rigorous enough for college-bound students? Sure, they are popular with homeschoolers, but how GOOD are they as science books?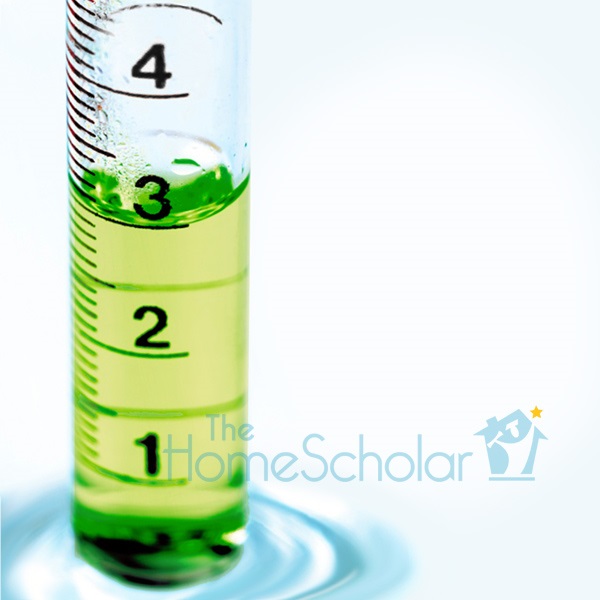 Are Apologia science textbooks fairly rigorous, for college-bound students? I've heard a few conflicting reports...
~Jill in Seattle
Apologia is a very rigorous college prep series. I don't usually recommend specific curriculum, because I know it's all about "fit" more than a textbook. When it comes to science, though, I had such success with the curriculum we used, that I really do recommend it - even to my clients that are not Christian.
I know for a fact that Apologia is a great college preparation because Alex (my non-scientist son) was able to pass a CLEP in Biology 3 years after taking Apologia Biology at home. And, he earned a 4.0 in Engineering Physics in college after taking Apologia Physics. Remember, he is NOT my science major. I made him take that engineering physics at community college with his brother, because he was too young to take a class by himself. So he learned well from the books even though he didn't "love" science. Apologia is GREAT stuff.
And for my science kid, even better. Apologia is great college preparation because my son Kevin was an electrical engineering major in college. While he was in college, he would refer to his Apologia Physics book now and then as an additional resource. He used Apologia Chemistry over the summer, to review for a class he was planning on taking in the fall. I consider the Apologia Physics book to have been one of my "best buys" for curriculum, because my boys literally used them for 5 years. Kevin had a fabulous GPA in engineering, and I believe it is, in part, because he was so well prepared with Apologia Biology, Chemistry, and Physics.
If you want to make Apologia even MORE rigorous, it is possible. You can go through a book in a semester instead of a year, and make it an AP course if you want, but it's not necessary at all, just an option. I have heard of some "college prep" AP classes, through Pennsylvania Homeschoolers for example, that actually take a child 5 hours a day to complete. That would be so frustrating to spend 5 hours a day on one class! One mother was letting core subjects in reading, writing and math slide, just so her child could get an AP Chemistry credit. That's a lot of work for not a lot of benefit. It's easier to keep your subjects at the level of your children when they do it at home with a homeschool curriculum.
Apologia science is a self-teaching homeschool curriculum, so students can learn it on their own, and moms don't have to know what they are doing in order to be successful. That's a big deal, because I didn't have a clue about physics, and barely was able to keep up with the chemistry.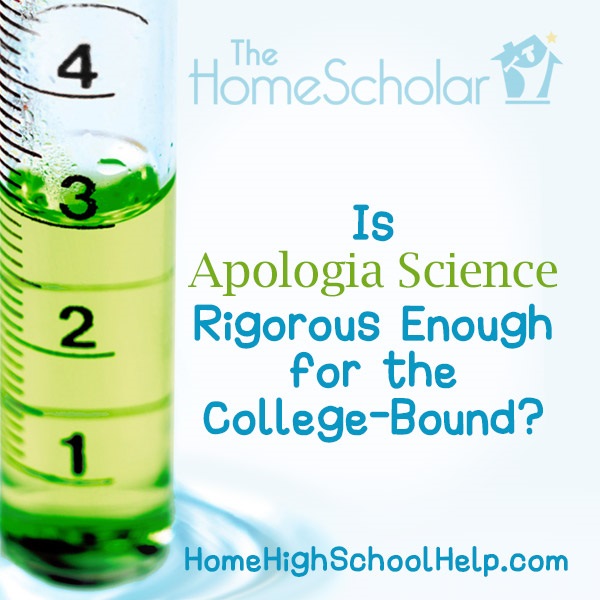 One thing about you need to know about Apologia science though, is that Jay Wile sold Apologia to another company in 2008. In 2010, Jay Wile left the company due to differences in vision of the new owner (you can read his words as to why he left, here:
I No Longer Work for Apologia Eduational Ministries)
, and since has started his own company Berean Builders. You can now find textbooks similar to those originally made through Apologia (the ones that my boys used and the ones that I recommend), on the Berean Builders site. Of course, you can also still use original versions of the Apologia science texts, as well, if you find them used.
Yes, absolutely Apologia science is college prep. It's not perfect, because no curriculum is perfect. All textbooks have typos- ALL of them. Still it's great preparation, and I recommend it even for my clients that aren't Christian.
To find out more about teaching homeschool high school science, read
Simple Science for Homeschooling High School
.

Do you enjoy these doses of high school homeschool wisdom? Sign up to get them delivered via email or reader!