Dual enrollment. It can be such a sticking point for homeschool families making a homeschool transcript. Follow the 6 steps below to put dual enrollment on your child's transcript.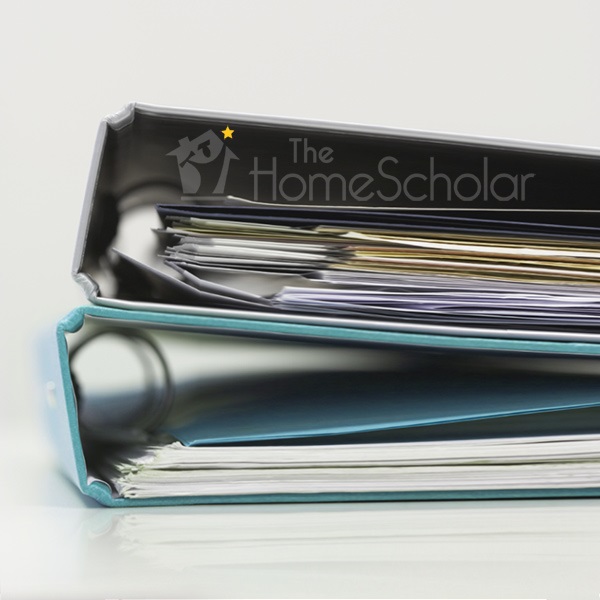 This post will tell you how to put dual enrollment on a transcript. Want to see what a scholarship-winning transcript actually looks like? Click to download The HomeScholar Record Keeping Samples

You can count college credits in high school. Below are the specifics of converting college credits to high school credits, and how to put it on the transcript.


Choose an acronym
Create an acronym for each college or high school location where your child took classes. Like this:
HCC = Highline Community College
I like using the CC part of the acronym for community college, it makes it look so obvious that you are dual enrolled.


Place the acronym before the class title on the transcript
Where you normally put the class title, put in the acronym first, and then use the exact class title that is provided by the community college. Like this:
HCC SOC 101: Introduction to Sociology
HCC MAT 101: College Calculus
HCC ART 100: Survey of Fine Art


Define the acronym in key or legend
At the bottom of your transcript, explain what the acronym means. Like these options:
HCC: Dual enrollment classes at Highline Community College
HCC indicates classes taken at Highline Community College


Translate college credits to high school credits
How many college credits equals a high school credit? One whole college class is equivalent to one high school credit. If your child is taking one whole college class, worth 4, 5, or 6 credits, then it is one whole high school credit. If the college class is 1, 2, or 3 credits, I suggest calling it a half credit class.


Insert the exact grade from the college
No matter what the grade is, put the grade on the transcript. You can change it from the number grade to a letter grade, or translate it from a letter grade to a number grade, but you can't actually change the grade. College classes are just plain harder than high school classes, and it's very difficult to get A's in college, even when a child is used to getting A's in high school. (Read more: Community College Success)


I don't recommend weighting grades
If you do decide to weight grades, then it would be easiest to weight it the same as an AP class. However, every high school in the country seems to have their own unique way of weighting grades, which is why I don't recommend weighting them. It makes it harder for colleges, and colleges will like you more if you make their job easier. Here is the problem, every high school has a different policy on weighting grades. There are so many variation possibilities, and colleges need to compare students from different schools and school districts. For that reason, the first thing they do is to un-weight any weighted grades. Colleges have asked me to tell parents not to weight grades, and so I don't recommend weighting grades unless your first choice college prefers grades that way. (Read more: Why I Do Not Recommend Weighting Grades)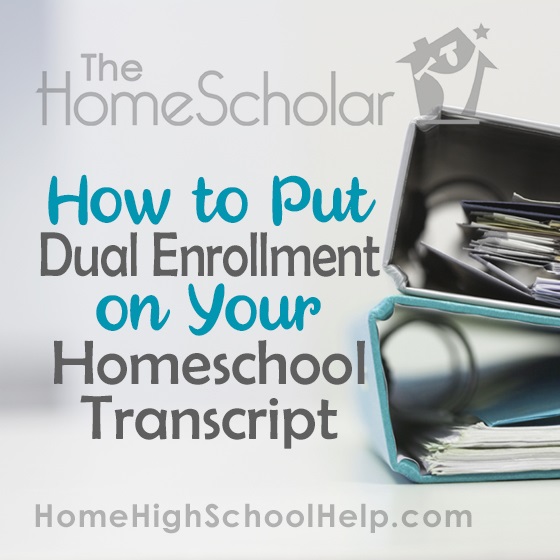 All parents know that the homeschool transcript is the least of our worries about community college. Our bigger concern is actually how our child performs in the real life college situation, both academically and socially. I do have one big tip to help you guide your child toward higher college grades. The answer lies in vocabulary. 80% of a subject is learned through the vocabulary alone - in other words, if you master the vocabulary, you are 80% of the way to getting an A in the class. Get some flash cards, highlight the book with the vocabulary words, and have the child quiz himself or herself on those vocabulary words.
For answers to your questions on transcripts, take my free class on Grades, Credits, and Transcripts.
Click here to get my free recorded class on Grades, Credits, and Transcripts
If you still have questions, consider getting the Total Transcript Solution. It has a lot of additional resources, and thoroughly answers all common difficulties, while giving you the tools you need to get things done. At the same time, the Total Transcript Solution has one consultation, so you and I can talk together if you still have a question that hasn't been answered.
Learn more about the Total Transcript Solution
Does that explain it all? I hope that make sense to you!