School has been going for a while, and now is a great time to take a step back and assess your situation. Have you handled the important things?  Character, college applications, core classes and PSAT registration? Do you need to make adjustments? Change curriculum, adjust (or make) a daily schedule?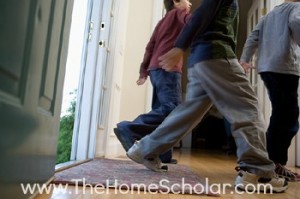 If you think things could go better, smoother, or easier, sometimes it just takes a small adjustment.  Remember to put your weak areas first - even if that means replacing curriculum that isn't working after only a month.  And remember to have a morning meeting with your children, so they stay on task as much as possible.
Get help and support for homeschooling high school!  Join my Gold Care Club and start your year off right!