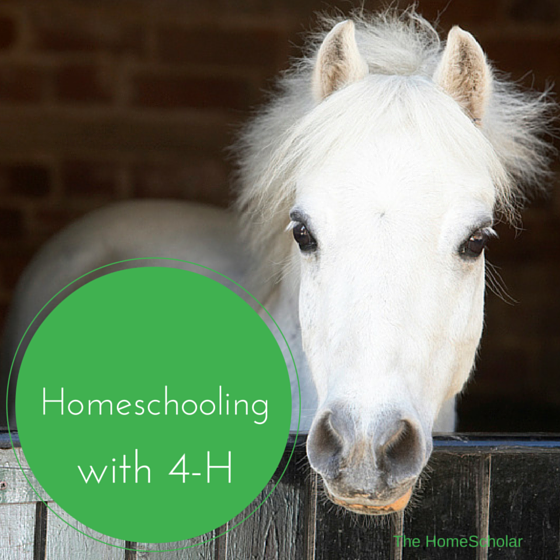 I love hearing about families involved in 4-H! As a rule of thumb, ALL 4-H activities are educational in nature, like Scouting is almost always educational in nature. It's fun to discuss different ways to divide these activities into meaningful high school courses.


Face it - 4-H is just great fun! Learn how to put fabulous fun on your homeschool transcript and convert natural learning into high school credit with this free ebook. Download now: How to Convert Delight Directed Learning Into High School Credit
If your child is active in sewing and ceramics in 4-H, think about what they have achieved and what paperwork they have provided for each project. Label each one with educational words such as: fashion design, home economics, and textile crafts. Group activities together into similar clumps. Put all topics that go under art into one group, and everything that counts as cooking into another group. Other kids may lump activities into science stuff or biology stuff. Once a group of activities represents about 120-180 hours of work, Ta-Da! You have a high school credit!
Remember the golden rule of homeschooling, no double dipping. If you use some of the 4-H project hours for P.E., you can't use the SAME hours for art. But if your child has accumulated 150 hours of art activities and a different 150 hours of animal husbandry, then you can award one credit of art and one credit of animal husbandry.
Call the local 4-H extension office to inquire about 4-H clubs operating in your area. If you do not have a club near you, they can help you organize and start your own 4-H club for homeschooled families in your area. One homeschool mom says it was fairly easy, and only took her about a month to get certified through 4-H. You can also simply hold your own personal family 4-H club.
One of the great things about 4-H is the required paperwork. It can be a huge pain to do, but once your child has completed the paperwork you have some great documentation for high school classes. You can provide these as work samples if they are requested by colleges, and they can be the backbone of your course descriptions.
If you need some help translating activities into grades and credits, you can find information about this in my
Total Transcript Solution.
I include information about delight directed learning, so if you need more help, you can find it there!

Please note: This post was originally published in September 2009 and has been revamped and updated for accuracy and comprehensiveness.