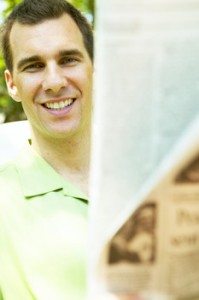 My newsletter includes a section called "In the News." Check out what those wild and crazy homeschoolers are doing these days!
In The News
Rick Santorum: Homeschooling Dad
"I'll Home-School In The White House"
Read article
Ron Paul and Homeschoolers
Influential Homeschoolers Coalesce Behind Ron Paul
TheNewAmerican.com
Ron Paul is an enemy of homeschooling
Michael Farris of HSLDA
Tim Tebow: Homeschool High School Graduate
Tim Tebow's Unusual Education
Washington Post Article
Kansas State Starting Quarterback Homeschooled
"Klein is fluent in the locker-room language, even if his actual words sound strange to some ears. No one has ever heard him swear, and he will sprinkle conversations with old-timey phrases that make his teammates chuckle."
cjonline.com/sports
Most Influential in the Country Homeschooled
Woodlands teen recognized by Forbes Magazine as one of the most influential and inspirational people in the country under 30
ABC News
Teen of the Week
Home school student works hard and aims high
Read PaducahSun.com
Census and Homeschoolers
Three percent of American students, about 1.5 million children, are homeschooled. Learn what the U.S. Census says about homeschool families.
Read the story
.

Are you my facebook friend?   Please send me a friend request.  I would love to get to know you better.