The Olympics are over, and homeschoolers brought home some metal!  Check out these homeschooled Olympians!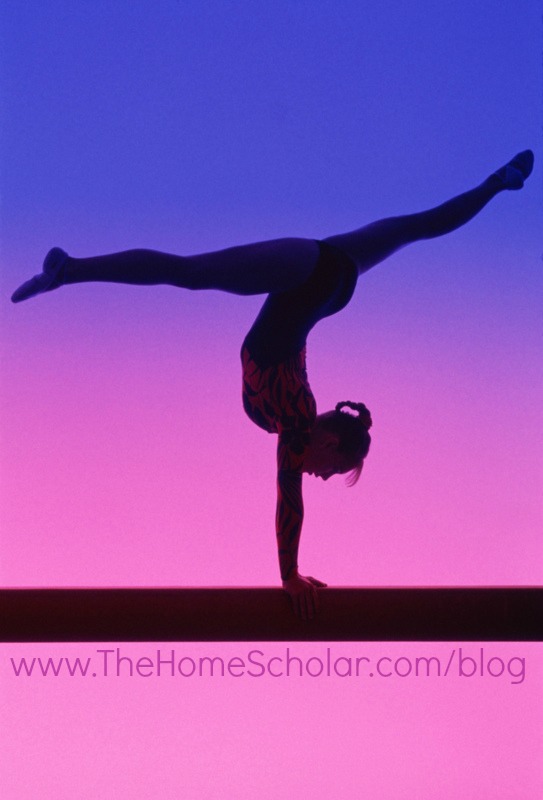 Gabby Douglas - Gymnastics
"Being homeschooled gives me the freedom not to be confined to just a classroom for learning.  I'm learning everywhere, everyday.  My classroom really is the world!  I travel to competitions in countries all over the world and we use that as part of my studies. I work at my own pace which allows me to follow my gymnastics dreams. Being homeschooled also helps build my self-discipline and time management.  I have to balance priorities and school is definitely a very important one to me."
SimpleHomeschool.net
McKayla Maroney - Gymnastics
"Maroney, 16, is one of four high school students on the gold-medal winning women's gymnastics team. The soon-to-be junior is home-schooled in Long Beach, Calif."
USNews.com
Danell Leyva - Gymnastics
"Homeschooling has definitely helped me be able to dedicate all the time I need to being in the gym and perfecting my craft."
SimpleHomeschool.net
David Boudia - Diving
"Homeschool graduate David Boudia will return to the U.S. Olympic Diving Team to compete in the 2012 Olympics in the 10-meter platform and platform synchro events. He was homeschooled for his final two years of high school so that he could train for seven hours during the daytime and focus on academics at night."
HomeschoolHomeTown.com
Moriah Jefferson - Basketball
Moriah "Played five varsity seasons with the Texas Home Educators Sports Association (THESA) as a homeschooled athlete." She "Has signed a National Letter of Intent to attend and play for the University of Connecticut."
USA Basketball.com
Who do YOU know?
If you know other homeschooled Olympians or athletes, please share the information here!  I love hearing about athletes who utilize homeschooling!  I've always thought homeschooling would be a perfect fit, and provide enough time to train.

Homeschooling is NOT the same as doing schoolwork at home.  There is LOTS of freedom!  My Gold Care Club will give you all the help you need to succeed!