Homeschool Records: Proof on Paper
Homeschool Records: Proof on Paper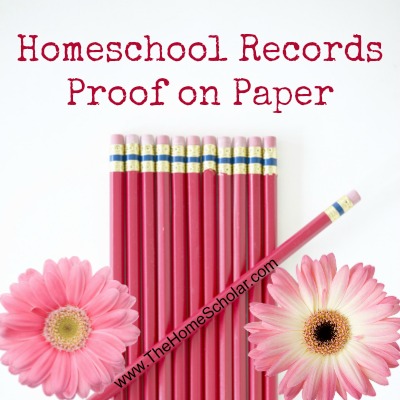 Colleges want proof of academic rigor. They need to know the academic preparation you provided in your homeschool classes. You need to prepare neat, thorough, and precise homeschool records to help colleges make admission and scholarship decisions in your favor.
Now is the perfect time to complete this proof on paper. During your break from the regular homeschool schedule, spend time preparing your homeschool records.
Take one of my free classes to get motivated!
Be sure to work on those records every year, so you aren't caught unprepared by college deadlines. For more information, read my article on Heart of the Matter Online: 
Homeschool Records: Proof on Paper